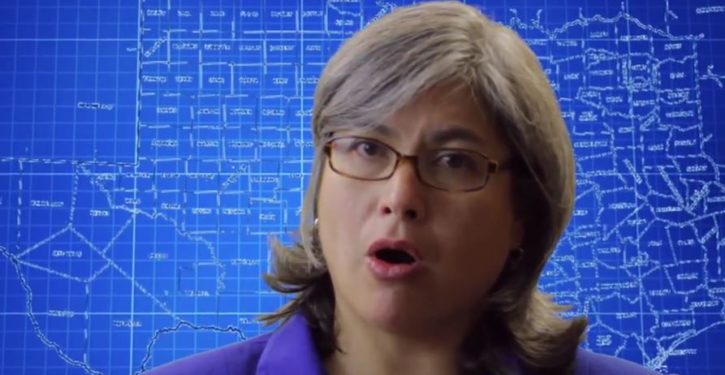 Get it? It's symbolism. Texas state Rep. Jessica Farrar (D), who is a vocal proponent of women's "right to choose," wants men in the Lonestar State to walk a mile in their shoes.
On Friday Farrar  filed House Bill 4260, aka "Man's Right To Know Act," which would fine men $100 for masturbating and require them to read a booklet on the benefits and concerns of man seeking a vasectomy, a Viagra prescription, or a colonoscopy. (Colonoscopy?)
According to Farrar, if a man's semen is not used to create a pregnancy, "then it's a waste … because that semen can be used  — and is to be used — for creating more human life." She continues (via The Texas Tribune):
Men have to answer for their actions and so forth. So if there's going to be an emission, it would have to be done in a hospital where the semen could be preserved for future pregnancies or it would be directly deposited into the vagina of a woman.
Following Farrar's mock theory on the "sanctity of life" (a phrase she widely disparages) to its (il)logical conclusion, all sexual intercourse carried out toward non-procreative ends would need to be outlawed. That means not only denying married couples the right to "consortium" — as it is defined under the law in many states — but all sexual activity between homosexuals would need to be criminalized.
One of Farrar's fellow lawmakers, Tony Tinderholt (R), is quoted as saying:
I'm embarrassed for Representative Farrar. Her attempt to compare [HB 4260] to the abortion issue shows a lack of a basic understanding of human biology. I would recommend that she consider taking a high school biology class from a local public or charter school before filing another bill on the matter.
At least!