Today is Guinea Pig Appreciation Day. The guinea pig was first domesticated in South America thousands of years ago. At the time, guinea pigs were usually kept as livestock. In Europe, they became known as exotic pets  when traders brought them to England in the 1500s. They were kept by members of the royal family.
In Peru, guinea pigs are often eaten with potatoes and salsa, or french fries. Guinea pig (called cuy in Peru) has been served whole on special occasions since Inca times.
Guinea pigs are a much more efficient source of protein, per acre, than cattle, generating four times as much meat per acre. Guinea pigs also generate less greenhouse gas emissions per pound of meat. So they are an earth-friendly food.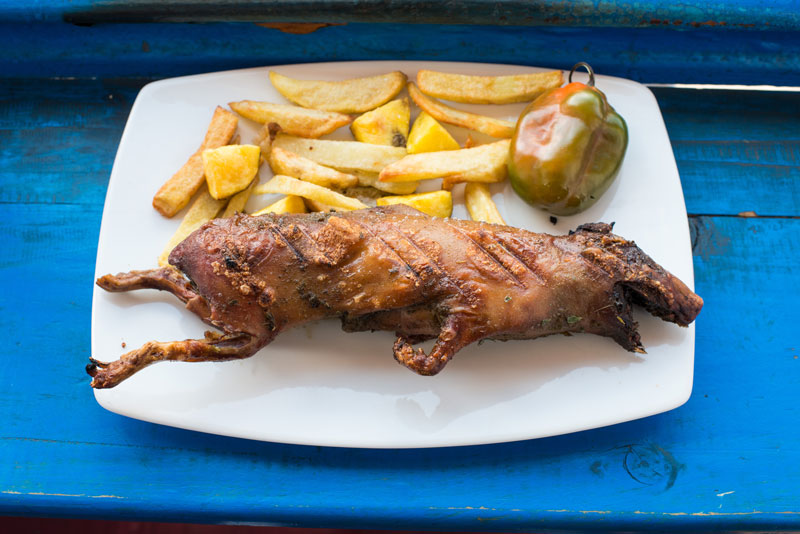 Guinea pigs usually weigh about two pounds. They have four toes on their front feet, but only three toes on their back feet. This is good for tunneling and burrowing, but bad for climbing.