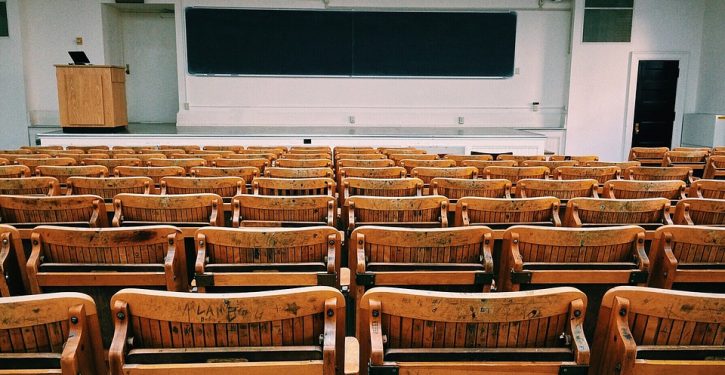 At George Brown College, students must admit that they benefit from the "colonization and genocide" of the local native population "before they can access online courses," reports Campus Reform.
GBC is located in Canada's largest city, Toronto.
The statement requires students to acknowledge the Indigenous people of Toronto and commit themselves to "engage in resistance" to injustice.
It reads:
"We acknowledge this sacred land on which George Brown College operates. As settlers or the displanted, we benefit from the colonization and genocide of the Indigenous peoples of this land. In order to engage in resistance and solidarity against the past and present injustices inflicted on the Indigenous people of this land, it is imperative we constantly engage in acts of awareness and decolonization."
As Campus Reform notes, "Students cannot opt out or reject the statement. Those who oppose or refuse to sign the statement are reportedly barred from accessing their classes."
GBC claims that the statement was not intended to force students to submit to its ideology, but rather to "inform through acknowledgement."
"This acknowledgement is to generate awareness and offer opportunities for personal reflection," it said.
Campus Reform notes that "GBU has a history of imposing land acknowledgements on students, and they are frequently posted on university-sponsored communication channels. GBC hosts an additional land acknowledgement on its website."
More discussion of land acknowledgments at GBC and other colleges is at this link.