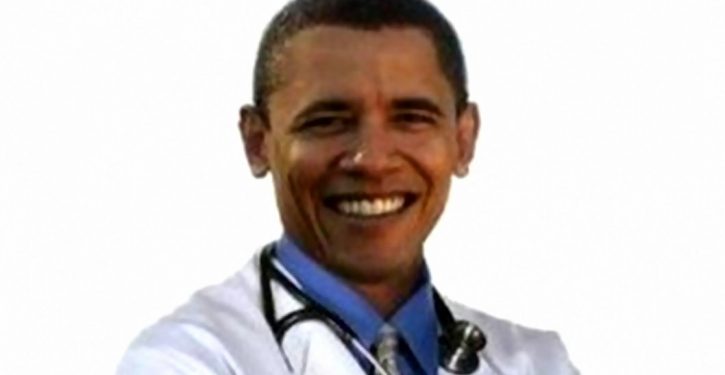 Americans are living shorter and shorter lives. Life expectancy fell in 2021 in the United States — but not the rest of the world. Lifespans fell by an average 0.39 years in America, even as lifespans rose in the rest of the world by 0.28 years in 2021, reports the Washington Post. Life expectancy fell more for whites than for blacks and Hispanics. The average U.S. life expectancy is now 76.6 years.
The fall in U.S. life expectancy is particularly striking, because observers had assumed life expectancy could only go up after dropping in 2020 due to the outbreak of the coronavirus epidemic, and then bottoming out in 2021 due to new coronavirus vaccines. A public health physician said he had "assumed the newly approved vaccines would reverse the overall downward trend," and had been "naively optimistic" that lifespans would "rebound" in 2021 — which has not happened.
The Washington Post notes that the "total US decline in 2021 of .39 years is larger than the decline among Whites of .34. The difference is likely caused by lower life expectancy among Native Americans and Alaska Natives," which likely declined faster than for other racial groups. "U.S. men suffered a larger decline than women, widening the difference in life expectancy from just over five years in 2019 to just under six years in 2021."
"Critics of President Biden have pointed out that deaths from the pandemic were higher in 2021 than in 2020, the final full year of President Donald Trump's tenure," notes The Post.
Life expectancy is now significantly lower than it was in 2014, when the core elements of Obamacare went into effect. Life expectancy is now 76.6 years, compared to 78.84 years back in 2014.
Americans' health has thus been deteriorating even as the provisions of Obama's healthcare law — the Affordable Care Act — were supposed to be providing improvements. Life expectancy fell in 2015, for the first time in many years. Female life expectancy dropped from 81.3 to 81.2 years, and male life expectancy fell from 76.5 to 76.3 years. As ABC News warned at the time, "A decades-long trend of rising life expectancy in the U.S. could be ending: It declined last year and it is no better than it was four years ago."
The Economic Policy Journal predicted in 2012 that "life expectancy will decline under Obamacare." In 2009, the dean of Harvard Medical School, Jeffrey Flier, predicted that Obamacare would cost lives by harming life-saving medical innovation. In 2013, two doctors wrote in The Wall Street Journal that Obamacare is "bad for your health," and that it would eventually have a devastating effect on medical innovation by driving down investment in medical devices.
Supporters of Obamacare claimed its Medicaid expansion would save lives, but it does not appear to be helping. Despite its enormous cost of billions of dollars annually, expanding Medicaid does little to improve health outcomes for recipients. As Bloomberg News' Megan McArdle has noted, expanded Medicaid eligibility in Oregon had "no impact on objective measures of health" for recipients. As a study in the New England Journal of Medicine noted, "Medicaid coverage generated no significant improvements in measured physical health outcomes in the first 2 years," even though "it did increase use of health care services."
Life expectancy was higher 15 or 20 years ago in the U.S. than it is today — for example, in 2007, life expectancy was 78 years.