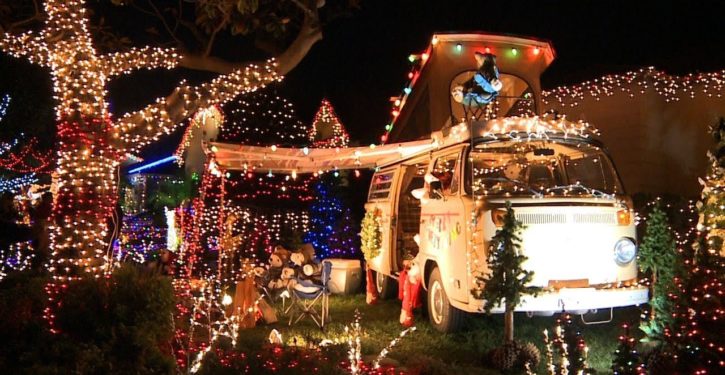 By Wes Walker
Each year around this time, a number of communities across the country celebrate the holiday season with a Candy Cane Lane — a festive gauntlet of holiday lights that visitors may drive or stroll through. The goal of the fanciful displays is to raise money for sick children.
One of the largest and longest-running Candy Cane Lanes is the one found in the West Allis neighborhood of Milwaukee. As Patch/Waukesha notes, families journey from all over the Midwest to witness this magical light show, which has been collecting donations for the MACC Fund (Midwest Athletes Against Childhood Cancer) since 1984. To date, the program has raised more than $2.8 million, taking in $121,000 last year alone.
This year, Milwaukee's Candy Cane Lane had unexpected visitors — and I don't mean Santa and his elves. The visitors — intruders, really — were Black Lives Matter protesters. Nothing, after all, says "Merry Christmas" like a closed fist and irate chanting. (RELATED: Black lives don't matter to BLM, and we can't allow it to destroy America)
Black Lives Matter goons are currently at Candy Cane Lane in the Milwaukee area and are terrorizing people who have come to look at the lights in a child cancer fundraiser. Yes, Black Lives Matter goons are actually terrorizing a child cancer fundraiser. pic.twitter.com/ZZgrIa6lmk

Trending: Dad In Desperate Need Of Heart Transplant Denied After Refusing Vaccine

— Dan O'Donnell (@DanODonnellShow) December 19, 2020
The interlopers even had the gall to chant "black kids matter," as though the MACC limits donations only to sick children who are not black.
If we take their chant at face value, this group actually resents treatment given to kids who have the wrong skin color.
Cross posted in modified form at ClashDaily