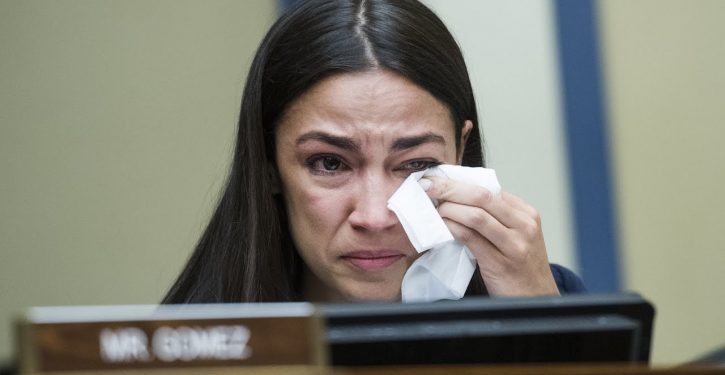 There's no question that Democrats took a severe drubbing in the House of Representatives despite predictions by pollsters that the party would add to its majority in 2020. As of this writing, there 14 House races yet to be called, but — adding insult to injury — Republicans are leading in 11 of them. It is possible, albeit not likely, that Democrats will end up with 219 of the 435 total seats, giving them a majority of 1.
But they will have a majority. That is a fact. Which makes it curious that de facto House "resistance" leader Alexandria Ocasio-Cortez lamented during a virtual town hall event last Thursday the party's loss of a majority. Watch. (A transcript follows.)
Question from Unidentified Constituent: I'm in your district in East Elmhurst, and I have a general question about the House, and why did we lose so many seats, and what needs to be done to get them back next term?

Alexandria Ocasio-Cortez: So, you know of course, the loss of the House majority is just extraordinarily upsetting to all of us. It's upsetting to all of us who are invested in having a Democratic majority so that we can expand healthcare, so that we can raise wages, so that we can protect working people.
Trending: Joy Reid on Gabby Petito: So another white woman went missing. What's the big deal?
Maybe Ocasio-Cortez was just projecting forward to the 2022 midterm, when the balance of power in the House is very likely to shift. Or maybe that's how the race has played out in the world she inhabits.