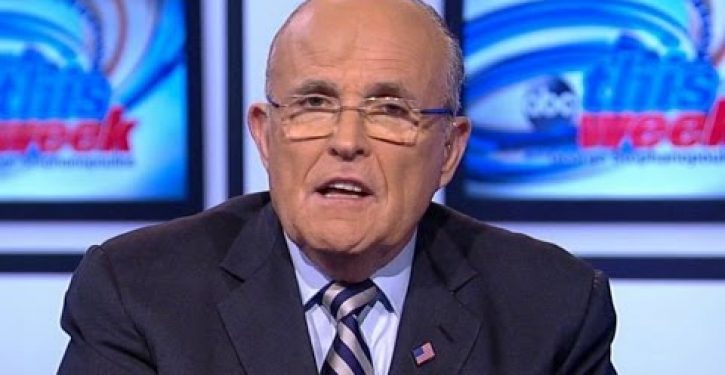 No price tag has yet been attached to the property loss in Minneapolis resulting from four nights of mayhem as crowds, supposedly outraged over the death of a black man at the hands of police, wreaked havoc. Countless stores and businesses, already in lockdown mode because of the COVID-19 pandemic, were shuttered permanently after rioters set fire to them. Among the buildings that went up in smoke was an affordable housing project that had cost $37 to develop. (RELATED: Black firefighter spent his life savings to open a bar. Then Minneapolis looters burned it down)
A model of what not to do when out-of-control residents take to the streets has been provided by Minneapolis's mayor, Jacob Frey, who has said on Friday that the rioters' anger is "understandable" and "right":
What we've seen over the last two days, and the emotion-ridden conflict over last night, is the result of so much built-up anger and sadness, anger and sadness that has been ingrained in our black community.
Frey didn't explain the connection between that raw emotion and the looting that has occurred, but we've seen his laissez-faire attitude play out before. When Baltimore was overrun with rioters following the death in police custody of suspect Freddie Gray in 2015, State's Attorney Marilyn Mosby gave carte blanche to the protesters. Before the protesters were done, the city was $20 million poorer and is now one of the most dangerous metropolises in America.
Trending: First (possibly last) look at founders of newly 'liberated city' in Colorado
The problem that plagues Minneapolis and other current sites of mob unrest can be traced to more than one person and one bad decision. That's according to former New York City Mayor and crime fighter Rudy Giuliani, who analyzed the situation on Fox News last night.
Where does hizzoner fix the blame? One answer to that question surprisingly is the police themselves:
This is a legitimate bad situation that has to be remedied and it's the fault of the police that this happened. Not just for one officer — that's a poorly trained police department. That's a poorly managed police department.
Giuliani also had strong words for the leaders of U.S. cities currently under siege in the wake of George Floyd's killing:
Cities run — and I'm sorry to get political — cities run by progressives don't know how to police. I'm sorry. Thirty cities went up last night, I went and looked at every one of them. Every one of them has a progressive Democratic mayor.
So was Giuliani able to point to one city that is "getting it right"? Yes, the city he ran for seven years and that still uses the model of policing he set in motion. He observed as footage of protesters in New York appeared onscreen how police were acting purposefully and in concert to move the mob backward. He also noted the presence in the picture of numerous "superior" officers, identifiable by their white shirts, to supervise the actions of the patrol officers.
Watch: