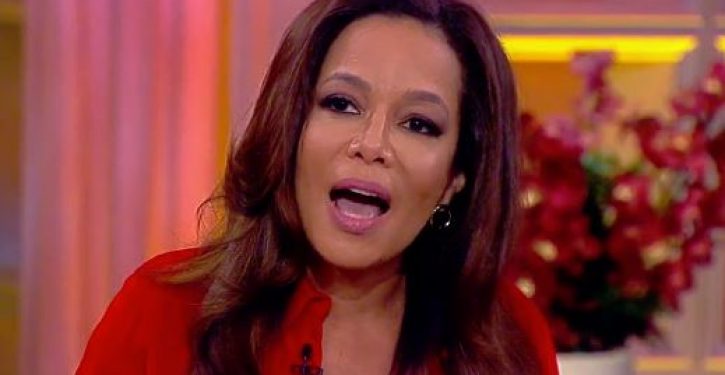 And here you thought people were dying because of a previously unencountered virus that was spreading uncontrollably across the globe. But Sunny Hostin, one of the five co-hosts of ABC's "The View," set viewers straight on Monday:
I just don't even think that certain networks should even air these press conferences. I think they're dangerous for the American public. I mean, I almost think that you listen to them at your own peril. …

The fact that people are tuning in at 7 p.m. on a Sunday night, and listening to all this misinformation, I think, is endangering American lives. I don't even know at this point why people are tuning in and why networks are broadcasting it. … [P]eople's lives are at stake.
isn't the first liberal commentator to discredit the news conferences as misinformation, but during her rant, she tips her hand as to what really bothers her about them: "I think they are akin to Trump's rallies." (RELATED: Whoopi Goldberg: 'Dr. Jill' Biden should be Surgeon General)
Like all presidents before him, Donald Trump enjoys a bully pulpit during this time of national crisis. And that is really what raises the hackles of  "journalists" on the Left. They are upset that the candidate they are shilling for, Joe Biden, doesn't have access to the same audience.
The three major networks have come up with what they believe may be a solution, and that is to provide New York Gov. Andrew Cuomo with airtime for his own pressers. Ultimately Cuomo does little more than parrot the information shared by the White House coronavirus task force, but the move appears to be paying off. Cuomo is now tie with Biden in the race for the Democratic nomination.