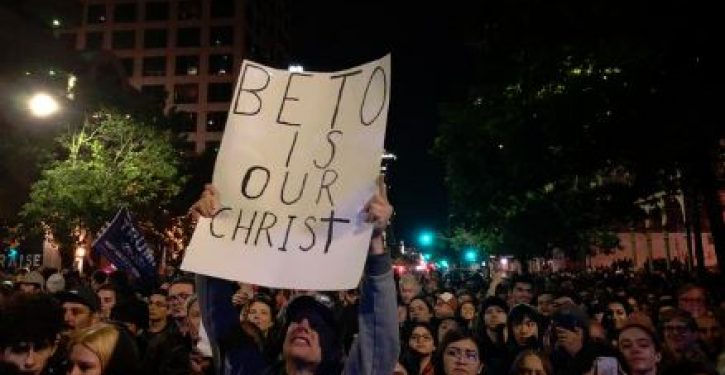 Go ahead and dare Beto O'Rourke. Dare him to say something stupid and see what happens. You won't trip him up. But that's only because he'll trip himself up first.
This litmus test was applied after O'Rourke made his blanket statement at last Thursday's LGBTQ forum when he said that, as president, he would revoke the tax-exempt status of churches that refused to abandon their views of homosexuality as a sin.
"There can be no reward, no benefit, no tax break for anyone or any institution, any organization in America that denies the full human rights and the full civil rights of every single one of us," he said.
Watch:
Beto O'Rourke says he'll strip tax exempt status from churches if they don't support gay marriage.pic.twitter.com/eOUfPEDI7y

Trending: Judge denied visitation rights to unvaccinated parent who already had COVID

— Liz Wheeler (@Liz_Wheeler) October 11, 2019
Many who watched O'Rourke's comments asked the seeming "gotcha" question on social media about whether the former congressman would apply that draconian measure to mosques as well. But as stated earlier, Beto doesn't back away from dares. When the question was repeated to him on MSNBC on Sunday, he clarified that he would apply the same harsh rules and not only to churches and synagogues but to historically black colleges.
.@BetoORourke: Yes, I'll revoke tax exempt status for mosques and historically-black colleges, too pic.twitter.com/xYlf4zciue

— Tom Elliott (@tomselliott) October 14, 2019
In the most recent RealClear Politics poll for the Democratic Presidential Nomination, Beto comes in at 1.8%. After listening to this loose cannon's answer to this most recent "challenge," you have to wonder how his numbers are that high.