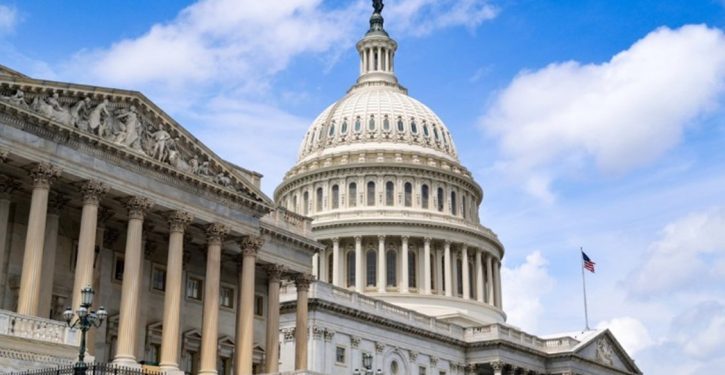 As we celebrate Christmas, the debate over securing the southern border rages on and with it the government shutdown brought on by the Left's intransigence. Yes, liberals will insist that Donald Trump is just as, if not more, obstinate and entrenched in his views as any Democrat, but no one is expending more breath on the impasse than Senate minority leader Chuck Schumer, who said on Sunday, "President Trump, if you want to open the government, you must abandon the wall, plain and simple."
The phrase plain and simple also appear in the headline of this post except that there the words connote a diametrically opposite viewpoint.
The larger passage from which the quote is taken includes the equally plain and simple notion that "people who enter the United States without our permission are illegal aliens and illegal aliens should not be treated the same as people who entered the U.S. legally."
So which Republican hard-liner made these callous and unfeeling remarks about a group that Nancy Pelosi recently called "patriotic"? See for yourself:
– Senator Chuck Schumer, 2009 pic.twitter.com/Q8BNhbIW7r

Trending: Card-carrying socialist transgender Latinx ex-prostitute running for New York city council

— ❌ E Deploribus Awesome ❌ (@Citizen_USA1) December 24, 2018
It's also worth emphasizing that in 2006 Schumer was committed to spending $46 billion to secure our border:
Do you remember when @SenSchumer supported $46B in funding to secure our border? We do.

Now, he claims that $5B to keep America safe is too much. What changed, Sen. Schumer? pic.twitter.com/Fnp21vftYj

— Senate Republicans (@SenateGOP) December 13, 2018
So what is the difference between then and now? It is that now Donald Trump is president, and Chuck Schumer will do everything in his power to deny him a major accomplishment even if it is at the expense of the nation's greater good.