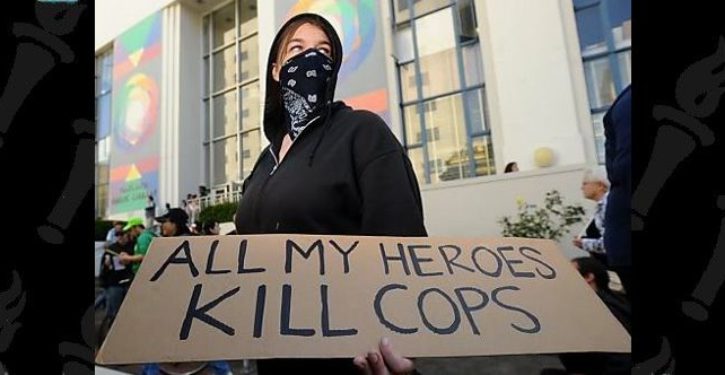 "Unite the Right 2," scheduled to take place today in Washington, D.C., has yet to kick off, and already blood has been spilled. That happened 116 miles away from the nation's capital in Charlottesville, where a member of Antifa attacked an NBC news crew last night. As he assaulted one reporter, the assailant shouted, "Take that, sneak-ass news bitch!"
The event was captured on for posterity:
https://twitter.com/Breaking911/status/1028455276536582149
The general sense was that the counter-protesters, hundreds and perhaps thousands of whom took to the streets, was that there were looking to confront someone. Many held up signs that identified the police as an enemy. One sign read, "Last Year They Came w/ Torches. This Year They Come w/ Badges."
Anticipating that the situation will be tense in D.C. today, the president tweeted out this morning:
The riots in Charlottesville a year ago resulted in senseless death and division. We must come together as a nation. I condemn all types of racism and acts of violence. Peace to ALL Americans!

— Donald J. Trump (@realDonaldTrump) August 11, 2018
One difference between last year's stand-off between white nationalists and what might be called anti-white anti-nationalists and this year's event is that the battle lines have already been drawn. A number of D.C. restaurants have already announced that they will refuse service to white nationalists. According to The Washington Post, drivers with ride-share services Uber and Lyft are debating whether they should work, with many "fearing hostility from racist riders." It is interesting that none fear hostility from the Left, which has demonstrated a propensity for physical violence, if not an out-and-out blood lust.