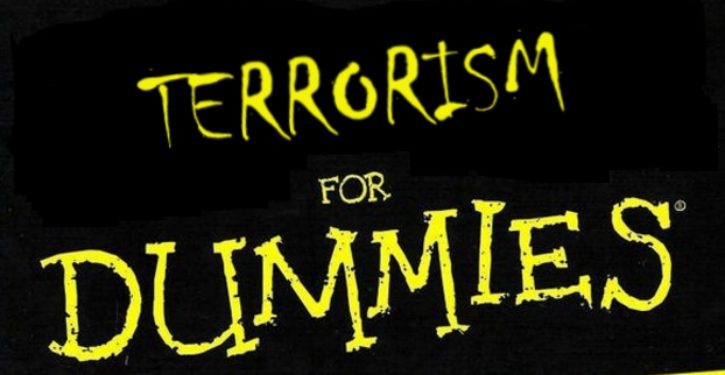 When three Islamic State inspired terrorists attacked London Saturday, they were following a very specific guide provided to them courtesy of ISIS propaganda.
Khuram Butt, Rachid Redouane, and Youssef Zaghba killed seven people and injured 48 others when they rammed bystanders with a van near London Bridge and then stabbed others with knives in Burough Market. The trio used the exact tactics prescribed to ISIS followers in a guide published in Rumiyah ("Rome") magazine, a known ISIS propaganda source.
Rumiyah issue #3, published in November, provided a detailed guide on vehicular terrorist attacks. The ISIS propagandists pointed to an attack in Nice last July as an example, in which Mohamed Lahouaiej-Bouhlel was able to kill 86 people with a large cargo truck before police eventually killed him.
"The method of such an attack is that a vehicle is plunged at a high speed into a large congregation of kuffar (unbelievers), smashing their bodies with the vehicle's strong outer frame, while advancing forward — crushing their heads, torsos, and limbs under the vehicle's wheels and chassis — and leaving behind a trail of carnage," said the article.
The guide suggests a large load-bearing truck that is still easily controllable and is capable of decent speed. It should also be double-wheeled so victims have "less of a change to escape being crushed."
The three terrorists used a large white van in the London attack.
London Bridge attackers turned a £30 rental van into a weapon — after possibly booking it online https://t.co/AKRQi0riyh pic.twitter.com/7hpgsnGSgG

— The Sun (@TheSun) June 6, 2017
Prime targets the guide suggested include "large outdoor conventions and celebrations" and "pedestrian-congressed streets," not unlike London Bridge and Borough Market.
The guide also offered practical tips, such as ensuring the vehicle is sufficiently fueled, mapping out the attack pattern and obtaining a secondary weapon:
Having a secondary weapon, such as a gun or knife, is also a great way to combine a vehicle attack with other forms of attacks. Depending on what can be obtained, the kill count can be maximized and the level of terror resulting from the attack can be raised.
It is unclear exactly how much planning the London terrorists put into their attack, but they did carry knives and blades which they used to hack and stab pedestrians after running others over with the van.
The vehicle tactic is nothing new. Israel, France, Sweden and Germany have all fallen victim to it in the last three years. The FBI warned in December 2010 that terrorist groups would likely begin using vehicles as weapons more often as they require "minimal prior training or experience." Homemade bombs or explosives may be difficult to acquire and build, but a large vehicle is accessible to just about anyone, making it the ideal weapon of choice for ISIS as it continues to inspire attacks abroad.
This report, by Russ Read, was cross-posted by arrangement with the Daily Caller News Foundation.