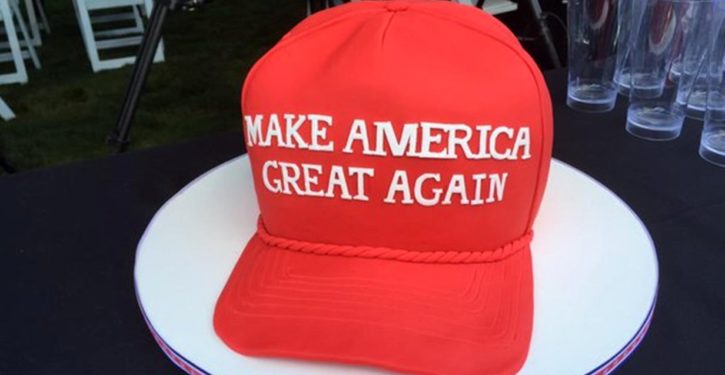 Two weeks ago, the Ninth Circuit Court of Appeals ruled in favor of a Washington state teacher who wore a MAGA hat to his school district's "racial bias and cultural sensitivity" trainings.
The appeals court ruled that Wy'east Middle School Principal Caroline Garrett had violated science teacher Eric Dodge's clearly-established First Amendment rights in 2019 when she pressured him not to wear the MAGA hat, by telling him "Next time I see you with that hat, you need to have your union rep."
Dodge, who worked for the Evergreen School District for over 17 years, was working in Wy'east Middle School during the 2019-20 school year. What have rise to the lawsuit was Dodge "displaying" the hat "on top of his backpack" at the trainings. The leader of one racial-bias workshop, a Washington State University professor, told the principal she felt "intimidated and traumatized" by the hat. One teacher broke into tears while another claimed to feel "threatened."
Principal Garrett asked Dodge "What is the fucking deal with your hat?" and told him staff felt the hat represented "hate and bigotry."  She also called Dodge "a racist, a bigot, a homophobe, and a liar."
A federal trial judge dismissed Dodge's lawsuit, but a unanimous, bipartisan, three-judge panel of the federal Ninth Circuit Court of Appeals revived Dodge's lawsuit against the principal. It ruled that Dodge's hat did not disrupt the educational process and that "political speech is the quintessential example of protected speech, and it is inherently controversial."
It also ruled that the First Amendment violation was so clear-cut that the principal could be sued for monetary damages over the violation. The legal doctrine of qualified immunity protects government officials from having to pay monetary damages for violating the constitution, unless it would have been clear to them at the time they acted that their action violated the Constitution. The appeals court ruled the First Amendment's requirements were so clear in this area that the principal was not entitled to qualified immunity. (Qualified immunity does not protect against requests for injunctive relief, like a request to reinstate a teacher fired for constitutionally protected speech. But it does protect against monetary damages for committing a constitutional violation where the law was unclear).
"Principal Garrett went beyond criticizing Dodge's political views […] it is hardly controversial that threatening a subordinate's employment if they do not stop engaging in protected speech is reasonably likely to deter that person from speaking," the court observed. "Where Dodge was not taking advantage of his position to press his particular views upon the impressionable and captive minds before him, but rather was displaying a message on a personal item while attending a teacher-only training, we have little trouble concluding that he was engaging in expression as a private citizen, not a public employee."
Garrett resigned from her position as principal of Wy'east Middle position in 2020.