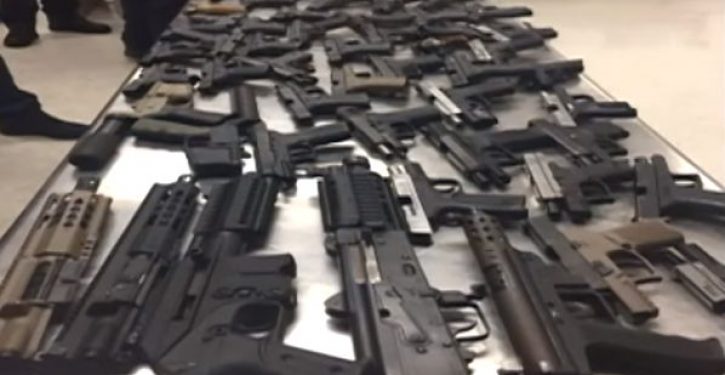 By Diana Glebova
President Joe Biden called on Thursday for a ban on semi-automatic firearms, saying the ability to purchase these guns is "just sick."
The president made the remarks at a press event in Nantucket, Massachusetts, after mass shootings took place at a Colorado nightclub on Saturday, and at a Virginia Walmart on Tuesday.
"The idea we still allow semi-automatic weapons to be purchased is sick. Just sick. It has no, no social redeeming value. Zero. None. Not a single solitary rationale for it except profit for the gun manufacturers," Biden said.
The term "semi-automatic" describes any gun that fires a shot each time the trigger is pulled and uses the energy of that shot to automatically chamber another round. A total ban on semi-automatic weapons would outlaw nearly all pistols except revolvers and a significant proportion of modern rifles and shotguns.
A reporter then asked Biden what he would try to do about gun laws during the lame-duck session of Congress.
"I'm going to try to get rid of assault weapons," Biden responded. "I'm going to do it whenever — I've got to make that assessment as I get in and start counting votes," he added. (RELATED: Biden Urges Congress To Pass Gun Control Proposal)
President Biden today: "The idea we still allow semiautomatic weapons to be purchased is sick. It has no social redeeming value. Zero. None…I'm going to try to get rid of assault weapons"

Video from @cspan pic.twitter.com/6kpHWyFtRp

— Shannon Watts (@shannonrwatts) November 24, 2022
Biden is unlikely to have the 60 votes needed to push new gun legislation through an evenly split Senate, and will have trouble passing anything through Congress in the next two years with a Republican-majority House.
Twenty-two-year-old Anderson Lee Aldrich, who uses they/them pronouns, was taken into custody after allegedly fatally shooting five people and injuring more than 25 others at Club Q, an LGBTQ nightclub in Colorado Springs.
On Tuesday, six people were fatally shot and two others were injured after manager Andre Bing allegedly opened fire in the break room of a Walmart in Chesapeake, Virginia.
Biden pledged to take "greater action" after the Tuesday shooting, stressing the need to "address the public health epidemic of gun violence in all of its forms" by enacting "an assault weapons ban" after the Saturday shooting.