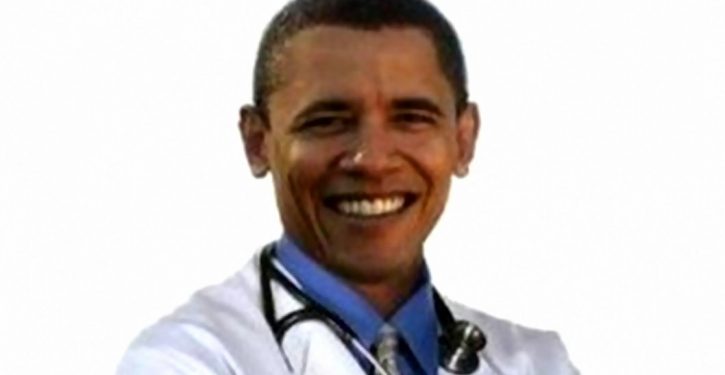 Americans' life spans fell last year by the fastest rate in nearly 100 years. The life expectancy of the average American fell by nearly a year in 2021. Among the contributing factors were increased deaths from heart disease and chronic liver disease, rising drug overdoses, and deaths from the coronavirus pandemic, according to the New York Times.
While the pandemic played a role, it does not explain why life spans fell in the U.S. while rising in the world as a whole. Some countries that had higher per capita death rates from the coronavirus than the U.S. did not experience a fall in life expectancy. Chile, for example, saw life expectancy rise from 80.27 years in 2020 to 80.43 years in 2021.

Americans' life spans are as short now as they were back in 1996. For whites and blacks, life expectancy is now the lowest it has been since 1995, according to federal researchers. According to the Times, "The longevity gap between men and women also grew by a couple of months in 2021. American women can now expect to live 79.1 years, almost six years longer than men, whose average life expectancy was 73.2 last year, according to the new data."
The fall in U.S. life expectancy is particularly striking, because observers had assumed life expectancy could only go up after dropping in 2020 due to the outbreak of the coronavirus epidemic, and then bottoming out due to new coronavirus vaccines. A public health physician said he had "assumed the newly approved vaccines would reverse the overall downward trend," and had been "naively optimistic" that lifespans would "rebound" in 2021 — which has not happened.
"Critics of President Biden have pointed out that deaths from the pandemic were higher in 2021 than in 2020, the final full year of President Donald Trump's tenure," noted the Washington Post.
People die three years sooner than they did in 2014, when the core elements of Obamacare went into effect. Life expectancy is now only 76.1 years, compared to 78.84 years back in 2014.
Americans' health has thus been deteriorating even as the provisions of Obama's healthcare law — the Affordable Care Act — were supposed to have been helping. Life expectancy fell in 2015, for the first time in many years. As ABC News warned at the time, "A decades-long trend of rising life expectancy in the U.S. could be ending: It declined last year and it is no better than it was four years ago."
The Economic Policy Journal predicted in 2012 that "life expectancy will decline under Obamacare." In 2009, the dean of Harvard Medical School, Jeffrey Flier, predicted that Obamacare would cost lives by harming life-saving medical innovation. In 2013, two doctors wrote in The Wall Street Journal that Obamacare is "bad for your health," and would hamper medical innovation by driving down investment in medical devices.
Architects of Obamacare claimed that its expansion of Medicaid would save lives. But despite its enormous cost of billions of dollars annually, expanding Medicaid does little to improve health outcomes for recipients. As Bloomberg News' Megan McArdle noted, expanded Medicaid eligibility in Oregon had "no impact on objective measures of health" for recipients. As a study in the New England Journal of Medicine noted, "Medicaid coverage generated no significant improvements in measured physical health outcomes in the first 2 years," even though "it did increase use of health care services."
Obamacare's architects claimed it would not increase the budget deficit, despite its huge cost, because the healthcare law contained provisions largely nationalizing the student loan industry, to generate more revenue for the government. But the federal government has now used its control over student loans to write off $519 billion in student loans, in Biden's August 24 student loan forgiveness plan. That $519 billion will be added to the budget deficit, causing America's national debt to skyrocket. Biden is also making changes to the income-driven repayment program that could increase the cost of his student-loan plan to over $1 trillion.
Obamacare supporters claimed that by "nationalizing the student lending industry…Obamacare would raise $58 billion in revenue over a decade," notes the Washington Examiner. But it didn't. Student loans had become a money-loser, even before Biden announced his plan last week to forgive many student loans at taxpayer expense. As Ben Johnson of the Acton Institute notes, a "Government Accountability Office (GAO) report released in July found the Department of Education predicted that student loans would generate $114 billion for the federal government; they instead lost $197 billion — a $311 billion error, mostly due to incorrect analysis."