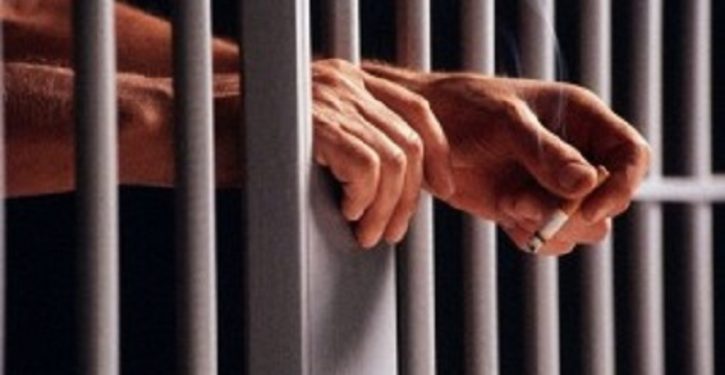 Recently, a convicted murderer who had been in prison for many years escaped and murdered a senior citizen and four children. It was one more example of how many criminals don't age of out crime, and remain dangerous even when they are no longer young.
Convicted murderer Gonzalo Lopez escaped a prison bus in Texas and then killed a family of five, shooting and stabbing them to death. His escape last month triggered a huge manhunt, with hundreds of police officers scouring the woods where he had hidden. Yet he managed to kill a family in a rural area of central Texas last week. Later, he was killed in a shootout with police.
Lopez had a long criminal record, beginning in 1994 if not earlier, and he had spent much of his life in prison. He was convicted of two counts of aggravated assault in 1996, and given two eight-year sentences. But less than a decade later, he was released from prison, enabling him to commit more acts of violence. In 2006, he was convicted of capital murder and aggravated kidnapping and sentenced to life in prison.
A couple days before he killed 66-year-old Mark Collins and his four grandsons, Lopez broke into a neighboring home. Collins and his grandchildren had been visiting their family's weekend ranch outside Centerville, Texas. That ranch was near the spot where Lopez had escaped the previous month, and within the perimeter police were searching following his escape. No one was in the home next to the Collins' ranch at the time Lopez broke into it.
Police were apparently aware of suspicious activity at the home next to the ranch, but did not warn residents of the area​. Asked why locals were not alerted as soon as cops suspected a break-in had taken place, a Texas prison spokesperson said DNA testing was needed to be certain it was the murderer who was in that home.
After killing the five members of the Collins family, Lopez stole their truck and fled. A week ago, Lopez was killed in a shootout with cops in Jourdanton, in south Texas, hundreds of miles from where he committed the murders.
Cops there stopped the truck Lopez was driving with a spike strip, causing it to crash. Lopez then died in a firefight with police.
"He fired several rounds at officers and was armed with an AR-15 and a pistol," said Jason Clark of the Texas Department of Criminal Justice. The guns used by Lopez in the firefight were stolen from the slain Collins family.
Lopez escaped from the prison bus on May 12 as he was being taken to a doctor's appointment in Huntsville, Texas. Lopez, 46, was serving two life sentences for capital murder, attempted capital murder and aggravated kidnapping convictions. He escaped despite being transported in a separate, caged area of the bus, designated for high-risk inmates.
As the bus approached Centerville, Texas, the 15 other inmates on the bus started causing noise and distraction, allowing Lopez to carry out his escape. Lopez used a home-made knife and key to get out of his handcuffs and cut through the cage to reach the prison guard who was driving the bus.
Lopez committed murder again despite being at an age (46) when people supposedly "age out of crime." He had been imprisoned most recently for 16 years. So-called "criminal-justice reformers" falsely claim people age out of crime by their late 30s, and thus can be safely released on parole by the time they are middle-aged, or after 10 or 15 years in prison. The Law Enforcement Action Partnership, which is funded by left-wing billionaire George Soros' foundation, has mistakenly claimed that keeping people in prison who were sent there "a decade ago" does "very little, if anything, to maintain safety."
But experts say that inmates often do not age out of crime, even when they reach their 50s or 60s. This February, the U.S. Sentencing Commission issued a 116-page report titled "Recidivism of Federal Violent Offenders Released in 2010." Over an eight-year period, violent offenders returned to crime at a 63.8% rate. The median time to rearrest was 16 months for these violent offenders. So, most violent offenders released from prison committed more crimes. Even among those offenders over age 60, 25.1% of violent offenders were rearrested.
At the age of 76, Albert Flick murdered a woman, stabbing her at least 11 times while her twin children watched. He had earlier spent 25 years in prison for killing his wife by stabbing her 14 times in front of her daughter.
At the age of 19, while on parole, Kenneth McDuff shot and killed two boys, then killed a girl after raping her and torturing her with burns and a broomstick. After being paroled years later at the age of 43, he murdered additional women — as many as 15 women in several states.