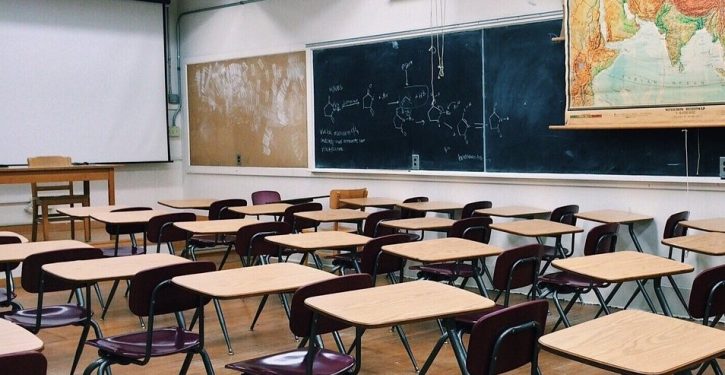 Can a state university exclude whites from a scholarship, the way the University of South Carolina is doing?
In 1994, a blacks-only scholarship was ruled unconstitutional, in Podberesky v. Kirwan. That scholarship was challenged by a Hispanic student. The University of South Carolina doesn't limit its scholarship to blacks, but it does similarly exclude whites, no matter how diverse and varied their backgrounds may be.
Campus Reform reports:
The Moore Business Success Academy, a three-day workshop hosted by the University of South Carolina's  (USC) Darla Moore School of Business, is not accepting applications from White students.

Trending: University 'decolonizes' its curriculum by eliminating sonnets, 'products of white western culture'

"Student must identify as African American or Black, Hispanic, LatinX, American Indian or Alaskan Native, Asian, Hawaiian or Pacific Islander, or Two or More Races," the application requirements read.

Campus Reform obtained an email from the Moore school's Office of Diversity and Inclusion that stipulates the same race-based prohibition as the online application.

The workshop gives junior and senior high school students the opportunity to participate in "social and professional development activities" and receive "focused instruction in several core areas" of business communication, according to the email.

Furthermore, "participants will be eligible to receive a $5,000 scholarship (per year for up to four years) upon enrollment at the Darla Moore School of Business."
In 2017, the Education Department's Office for Civil Rights declared illegal a Kentucky scholarship that excluded whites (and no other race). It ruled that the scholarship violated the federal law against racial discrimination in education, Title VI of the Civil Rights Act. But that was during the Trump administration. The current Biden administration may be friendlier to such racial preferences at the expense of whites.
This scholarship for non-whites invites applications from "LatinX" students. Very few Hispanics call themselves "Latinx," and 40% are offended or bothered by the term.