At least 10 people were shot, and at least 29 people were injured in a New York City subway station during this morning's rush hour. This occurred in Brooklyn's Sunset Park neighborhood. Several undetonated bombs were found, city officials claimed, but those "bombs" turned out to be just smoke bombs.
A man, reportedly wearing clothes that resembled subway employee uniforms, was spotted throwing an explosive device in the subway station before opening fire, police said. However, the New York City Police Department said no "active explosive devices" had been found yet at the scene.
Police were looking for a man, described as black, around 5-foot-5, 180 pounds, and wearing a gas mask, who shot at least 10 people, sources said.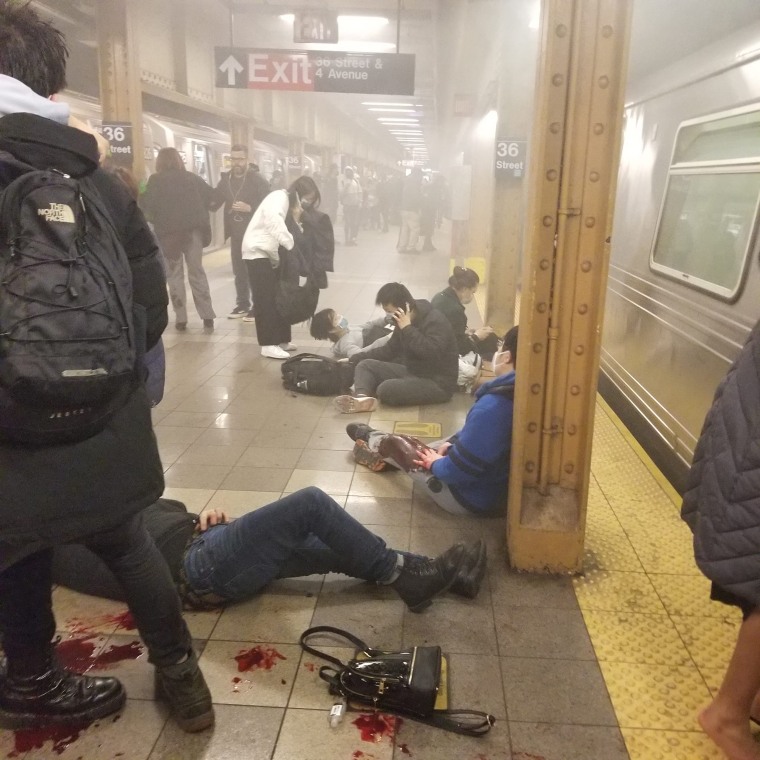 Some injured passengers reportedly escaped by jumping on a train.
Several commuters posted images of bloodshed and smoke in the Sunset Park subway station right after the attack.
The Police Department encouraged commuters to avoid 36th Street and Fourth Avenue "due to an investigation" and "emergency vehicles and delays in the surrounding area." That corner is the site of a much-used subway station at which D, N and R trains all stop.