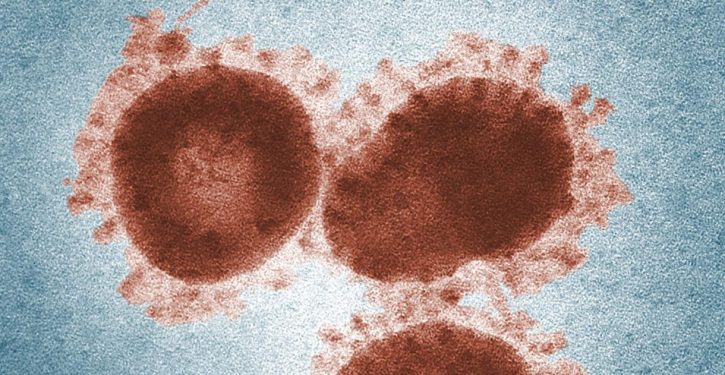 China has shut down a city of 14 million people after at least two residents were found to have the fast-spreading Omicron strain of the coronavirus. It's the city of Tianjin, on the Pacific coast 70 miles southeast of China's capital, Beijing.
In its effort to keep the virus from spreading to its capital, China has also decided to test everyone in Tianjin, reports the New York Times:
Officials…said on Sunday that its entire population of 14 million would be tested for the coronavirus after it was found in 20 residents, at least two of whom were infected with the fast-moving Omicron variant….Li Hongzhong, the Communist Party secretary for Tianjin, vowed that the city would "fulfill to the utmost" its role as a "moat" protecting Beijing, official news outlets reported.
Tianjin is only about a half hour from Beijing by high-speed train, so commuters often travel between the two cities for work. To avoid possible spread of Omicron to Beijing, trains and roads to Tianjin have been cut off:
Authorities have also sought to restrict travel from Tianjin to Beijing, which will host the Winter Olympics from February 4. Barricades have been set up on highways to Beijing and the sale of train tickets from Tianjin to Beijing has been halted.
Starting in late December, China's government also locked down the city of Xi'an, which has 13 million people, reported the BBC:
With residents pleading for help while locked in their homes, and accounts of people being turned away from hospitals, the stories emerging from the Chinese city of Xi'an in recent days may sound all too familiar.
All 13 million residents have been on lockdown the past two weeks and harsh measures have been put in place to battle an outbreak, with more 1,800 cases detected so far.

Local authorities are determined to snuff it out so that it will not mar the prestige of the Winter Olympics next month, and to avoid turning the upcoming Spring Festival – where millions will be moving across the country – into a super spreader event.

But it has also shown how China's standard playbook of enforcing a hard lockdown combined with mass testing can exact a messy, harsh human cost.
Government workers have been distributing aid, but the distribution has been patchy, with reports of a lack of drivers and workers to deliver supplies because of the strict quarantine.
China is taking these draconian measures, even though the Omicron variant of the coronavirus is generally milder than the flu.