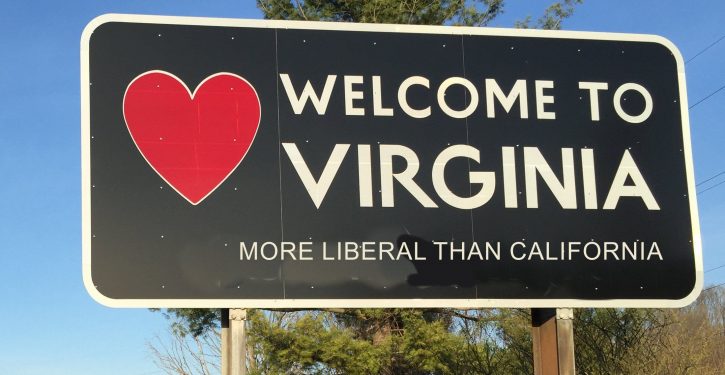 As jurors found Kyle Rittenhouse "not guilty" on Friday, angry critics ignored key facts of the case, notes Townhall. That included an Instagram video by Deaquan Nichols, a student at a public university in Virginia, James Madison University. In it, Nichols claimed that Rittenhouse was charged "with murdering and taking away two beautiful Black lives," and indicated that Rittenhouse was a murderer, calling the verdict "disgusting." The video was then featured on the Instagram account of James Madison University, even though Rittenhouse took no "Black lives" (each of the people he shot in self-defense were white).
The video's accuracy was questioned on November 19 by Tina Ramirez, a Republican candidate for Congress in Virginia's 7th District.
This was sent to me by a @JMU alum. It is a now deleted video from JMU's Official IG account that not only criticizes Rittenhouse's innocent verdict, but mischaracterizes the facts of the case, stating that "two beautiful black lives" were killed, which is false. 1/2 pic.twitter.com/EoJOJr0CUH

— Tina Ramirez (@TinaRamirezVA) November 19, 2021
Townhall contacted JMU administrations about Deaquan Nichols video. In response, Mary-Hope Vass, JMU's director of communications, issued the following statement: "James Madison University offers 'student takeovers' on social media platforms as an opportunity for our audiences to learn about student activities and research. One of yesterday's takeovers went into the personal opinion and viewpoints of a student, which are not necessarily reflective of the university. The video expressing this opinion was removed from the university's social media account."
At the start of the video, Nichols denounces the verdict in the Rittenhouse trial. "I simply wanted to publicly announce that the verdict with the Kyle Rittenhouse case has been nothing more than a disgusting [inaudible]," as he goes on to discuss "what it's really like to be Black in America. All the protesting, everything we went through in 2020, we-we really would think it would make a change but clearly it doesn't."
"We scream Black Lives Matter but it doesn't matter enough for these people who are in power, the jury, the judge, anybody, to charge this man with murdering and taking away two beautiful Black lives at the ripe ages of 26 and 36. It's disgusting," he continued. "We can't go to the store, Rest In Peace Trayvon Martin, we can't lay in bed, Rest In Peace Breonna Taylor. And we can't even protest without our lives being on the line. And that's what we fight for," he said in conclusion.
Rittenhouse was charged with murder, and found not guilty by a Wisconsin jury, as a matter of self-defense. The two men whose lives he was charged with "taking away," were Anthony Huber and Joseph Rosenbaum. They were indeed 26 and 36, respectively, but they were white, not Black. Each also has a rap sheet.
Rosenbaum was convicted of multiple accounts of sexual contact of a minor. A judge had also been asked to revoke his probation. He was out on bond over a  domestic abuse battery charge.
Huber was convicted in a strangulation case and had recently been charged with domestic abuse.
Gaige Grosskreutz, who Rittenhouse shot after Grosskreutz raised his handgun at him and advanced towards him, is also white.
The shootings of Huber, Rosenbaum and Grosskreutz took place on August 25, 2020, during rioting in Kenosha, Wisconsin, after Jacob Blake, a Black man, was shot by police. Blake himself admitted that he had a knife on him. He was shot by a policeman
because
he had a knife, refused to drop it, and a woman he'd sexually assaulted had called the police asking for help.
The University of California at Irvine also left the misleading impression that Rittenhouse killed black people, wrongly claiming the Rittenhouse verdict was a manifestation of "systemic racism" that said "Black lives" don't "matter." Even though none of the people shot by Rittenhouse were black, and he only shot people he reasonably viewed as threatening him. "Are universities supposed to" take positions on jury verdicts "half a continent away"? No, that's inappropriate, says law professor Eugene Volokh. But that's what the University of California at Irvine did.Even though all the people Rittenhouse shot were white, a leading newspaper claimed Rittenhouse "shot three black men." The Independent wrote: "Full story: teenager who shot three black men with rifle found not guilty on all charges…Republican politicians celebrate as jury acquits Kenosha shooter." Other newspapers and media in many countries falsely reported that the people shot by Rittenhouse were black.
The media falsely claimed that Rittenhouse shot the men during protests over the police killing of Jacob Blake, when Blake is in fact alive. On November 21, the Detroit Free Press erroneously wrote that in "August 2020, Jacob Blake was shot and killed by a police officer in Kenosha, Wisconsin, sparking protests against racism and police brutality." But Blake is alive, and he wasn't shot due to racism or police brutality. Prosecutors found that his shooting was justified, and the Biden administration declined to bring a civil-rights case over the shooting, finding insufficient evidence of a civil-rights violation.
Progressive politicians also got this fact wrong. As John Sexton notes at Hot Air, Democratic Congressional Campaign Committee chairman Sean Patrick Maloney released the following statement after Rittenhouse was found not guilty: "It's disgusting and disturbing that someone was able to carry a loaded assault rifle into a protest against the unjust killing of Jacob Blake, an unarmed black man, and take the lives of two people and injure another — and face absolutely no consequences." As Sexton points out, there are "Jacob Blake isn't dead and, by his own admission, he wasn't unarmed."