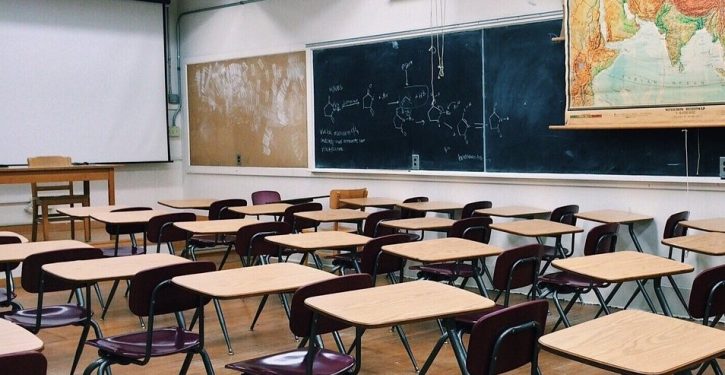 New York City will eliminate gifted and talented classes over the next five years, in the name of "equity." "In order to have equal outcomes they eliminate the possibility for anyone to do better than the lowest common denominator," said Richard W. Pickett.
"This is tremendously stupid. My wife has been a gifted education specialist for 20 years, so I know a bit about this, and gifted kids need specialized attention, just like special education kids. Without it, they fail out, have social problems, and just don't thrive," said ethicist and author Aaron Ross Powell.
"Disastrous for gifted poor and working class children. Rich gifted children will just go elsewhere. Congrats on a decision that is simultaneously cruel to talented youngsters and bad for human capital development and lessening economic inequality," said Cecile Shea.
"What a horrible disservice to families who need accelerated learning, and more impetus for them to leave this crappy system. Message to everyone is that no one cares about academics or nurturing high achieving kids," said Mimi Reyes.
"We drag everyone down to the same level to make them all feel better about themselves for being mediocre. Once you accept everything, then there's no need to strive for anything," said Mr. Valentine.
The progressive New York Times covered the elimination of gifted and talented classes in an article that was essentially a press release for the decision by New York City's mayor, Bill de Blasio (D). Reporter Eliza Shapiro claimed that gifted and talented classes, which are open to students of all races but disproportionately include Asian and (to a lesser extent) white students, are "racially segregated" because they are only 25% black or Hispanic. But 25% black or Hispanic is far more "diverse" than the New York Times' own demographics — only 16% of New York Times staffers are black and Hispanic, and only 14% of New York Times readers are black and Hispanic. And the Times claims not to be a discriminatory or segregated institution.
Federal laws, and dictionaries and encyclopedias, reject the Times' strange claim that gifted and talented programs are "racially segregated" merely because they are not racially balanced. The 1964 Civil Rights Act states that school "'desegregation" does not require institutions "to overcome racial imbalance," because racial differences in enrollment rates are not segregation. "Racial segregation" is "the practice of restricting people to certain circumscribed areas of residence or to separate institutions on the basis of race," notes the Encyclopedia Britannica.

New York City says that even though gifted and talented programs will be abolished, teachers will still be allowed to provide provide "accelerated instruction" to the brighter students in their classes. But in practice, most teachers won't provide such instruction for bright students in a class, because that would require them to instruct students at multiple speeds simultaneously — one speed for slower learners, and another speed for fast learners. That is virtually impossible to do effectively. A teacher cannot give two different lectures at the same time, and a survey found it is difficult for teachers to implement such "differentiated instruction."
The problem with differentiated instruction, according to former education professor James Delisle, is that for the teacher it is more difficult "than it is to juggle with one arm tied behind your back." Delisle cited an Education Week article which noted, "In every case, D.I. seemed to complicate teachers' work, requiring them to procure and assemble multiple sets of materials…and it dumbed down instruction."
Differentiated instruction is as unreal as a "fuzzy blue unicorn," said Jonathan Plucker, a professor at the Johns Hopkins University School of Education and a proponent of gifted education. "I'm just not sure it's possible."