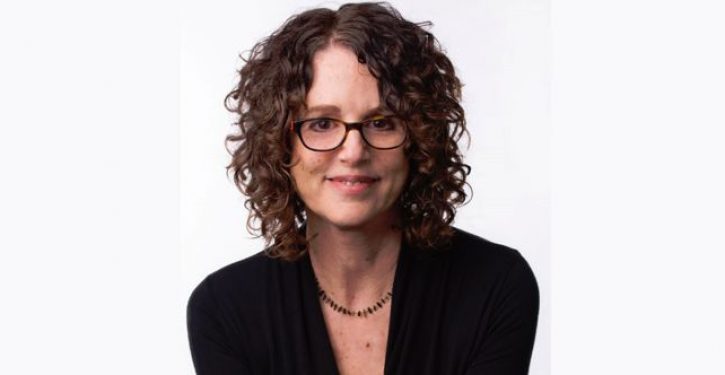 West Virginia may pass a law that forbids public "schools to use curriculum" claiming that members of a particular race or sex are "inherently racist, sexist, or oppressive." The proposed law also says it is against state policy for schools to assign "fault, blame, or bias" to a race or sex.
This legislation is perfectly sensible, and will prevent violations of the Fourteenth Amendment without violating the First Amendment. But a left-leaning Canadian professor objects to it in Arc Digital, calling it an example of "the use of state power to suppress 'woke' speech and viewpoints."
It is true that "woke" viewpoints include the belief that all whites are racist, a viewpoint that would be excluded from West Virginia's curriculum because it teaches that a particular race is inherently racist.
But rejecting that erroneous belief is the right thing to do. A state has the right to control the curriculum used in its public schools, the duty to comply with the Constitution's equal protection clause, and the moral obligation to keep its school systems from teaching falsehoods.
The Supreme Court ruled that the public schools have the ability to control curricular speech, and that doing so does not violate free speech, in its decision in Hazelwood School District v. Kuhlmeier (1988).
States have the right to control the curriculum used by local school systems in their state, and to override the contrary decisions made by local school boards. As the Supreme Court has noted, "The number, nature and duration of the powers conferred" by states on their political subdivisions, such as school districts, "rests in the absolute discretion of the State." (See Hunter v. Pittsburgh (1907)).

States can and should prevent racist brainwashing by their public school systems. A state should not have to allow a school board to teach students racist garbage, such as claiming that black people were happy under slavery, or that all black people are ignorant criminals (to give a hypothetical example). Nor should it allow a school system to falsely teach that "all white people" are racists, or to peddle conspiracy theories, such as claiming that black children are subjected by whites to race-based violence and abuse as part of a "school-to-grave pipeline" (as Buffalo will teach students, under its new "woke" curriculum rooted in critical race theory).
Indeed, allowing local school districts to teach racial hatred will lead to violations of the Constitution. The Fourteenth Amendment forbids states to create a learning environment that is hostile to students based on their race or sex — such as by repeatedly subjecting a captive audience of students to racist or sexist insults. (See, e.g., Hayut v. State University of New York, 352 F.3d 733 (2d Cir. 2003)).
Critical race theorists often claim that only whites can be racist, due to "white privilege." But the courts reject that claim and say that blacks can be racist, too. For example, appeals courts say whites can sue over racial harassment by black supervisors and co-workers. (See Huckabay v. Moore (1998); Bowen v. Missouri (2002)).
Racial harassment can include "baseless accusations of racism" made against people because they are white. (See Underwood v. Northport Health Services (1989)).
The Fourteenth Amendment is limited by the First Amendment when it comes to holding schools liable for speech by teachers or students in academic debates with each other. For example, a federal appeals court ruled that the First Amendment barred a racial harassment lawsuit under the Fourteenth Amendment, over a professor's racially-charged anti-immigration emails that offended Hispanic college staff. (See Rodriguez v. Maricopa Community College District, 605 F.3d 703 (9th Cir. 2010)).
But the First Amendment doesn't protect a racist policy officially adopted by a school system. The Fourteenth Amendment overrides any First Amendment right that officials carrying out a discriminatory government policy might otherwise have. (See Creek v. Village of Westhaven, 80 F.3d 186 (7th Cir. 1996)).
Moreover, most courts say that government entities like school boards have no First Amendment rights — the First Amendment protects citizens against the government, not the reverse. (See, e.g., CBS v. DNC, 412 U.S. 94, 139 (1973) (concurring opinion); Student Government Association v. Board of Trustees, 868 F.2d 473, 481 (1st Cir. 1989); NAACP v. Hunt, 891 F.2d 1555, 1565 (11th Cir. 1990)).
State legislation to prevent racist curricula is necessary, given the spread of racist "critical race theory" in our schools. Its spread is harming the quality of students' education, teaching students historical falsehoods, and creating a racist and discriminatory climate in some of our schools.
For example, the Buffalo Public Schools are subjecting students to racial propaganda claiming all whites are racist, replete with pictures of dead black children being shown to kindergartners, and claims that black people are subject to a "school-to-grave pipeline."
Buffalo's "woke" lesson plan includes false history, such as about the supposed difference between white and African systems of justice. It claims whites created a "retributive," harsh "merit-based" justice system that creates inequality, while traditional Africans relied on "restorative" justice focused on healing and human needs. (In reality, traditional African justice was often brutal: vast numbers of people in Africa "were enslaved for petty debts or minor criminal or religious offenses," while countless others were executed).
No one disputes that a state legislature could adopt a curriculum that prohibits local school boards from falsely teaching that black people were happy under slavery, even though that would control curricular speech. Everyone accepts that states have a legitimate role in shaping the curriculum used by schools in their state, even if local school boards object. (For example, instruction in the State of Virginia is governed by the statewide Standards of Learning).
Similarly, a state legislature can prohibit local school systems from claiming that whites are "inherently racist," or from assigning "fault, blame, or bias" to whites based on their race, because that, too, reflects bigotry and ignorance.
New York State's legislature should do so, by passing a law to prevent the Buffalo Public Schools from continuing to teach race hatred under the guise of racial justice. Under Buffalo's new curriculum, by the fifth grade, students will be taught that America has created a"school-to-grave pipeline" for black children." By middle school, students will be taught that "all white people play a part in perpetuating systemic racism" and that whites derive their wealth from slavery and are unfairly rich.
Buffalo's claims are false or misleading. Blacks are not in special danger from whites. As a black attorney noted in the National Review, "blacks aren't being 'hunted' by whites." Indeed, "'Between 2012 and 2015, blacks committed 85.5 percent of all black-white interracial violent victimizations…That works out to 540,360 felonious assaults on whites. Whites committed 14.4 percent of all interracial violent victimizations.'" Race is not a significant factor in police shootings, according to a black economist at Harvard. And only a few dozen unarmed people are killed by the police annually.
Buffalo is also wrong to say whites derive their wealth from slavery. They don't. Most wealth is not inherited, and most of the wealth gap between whites and blacks is not due to inherited wealth. Non-white immigrants commonly earn more than whites do, showing that racism is not the cause of disparities in wealth. People who complete high school, get a job, and avoid having children out of wedlock almost always avoid poverty, regardless of their race, as a black economist once pointed out.