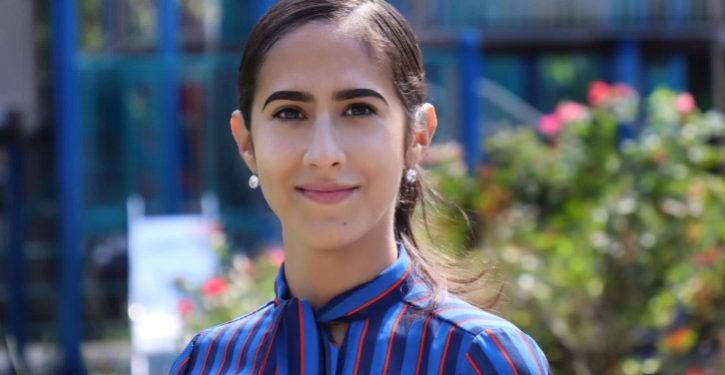 When it comes to intersectionality, Elisa Crespo is able to check off a spit-ton of boxes.
Starting with her sex: She was born 30 years ago as a male of the species but transitioned to female at the age of 15. According to the LGBTQ Victory Fund, she describes herself as "heterosexual," whatever that means in this particular case. Her ethnicity is "Latinx/Hispanic."
Politically, she is a dues-paying member of the Democratic Socialist of America's Bronx chapter, according to the New York Post. One of her goals as a city council member would be to legalize prostitution, a line of work with which she is intimately familiar having worked previously as a hooker.
In November 2012 she was was arrested in Jacksonville, Fla, after meeting a pair of undercover cops posing as men seeking oral sex. Reflecting back on that experience, she recently explained at a campaign rally, "I was in a complicated struggle to make ends meet. A lack of job opportunities for trans women of color led me to sex work." Despite that cynical view of the work, she is even more critical of people who frown on her former career, telling the Post, "It's shameful. People are upset at the momentum my campaign is getting. Sex work is work."
Despite her impressive qualifications for the city council job, Crespo will be facing an uphill struggle. She is one of seven people vying for the 15th district seat.
We're winning! If you believe in supporting candidates free from the biases, bigotries and narrow mindedness of the politics of the past – donate today so we can keep up this fight. https://t.co/sOweA2NwhC pic.twitter.com/HR5LlgdgVC

— Elisa Crespo (@elisacresponyc) November 29, 2020