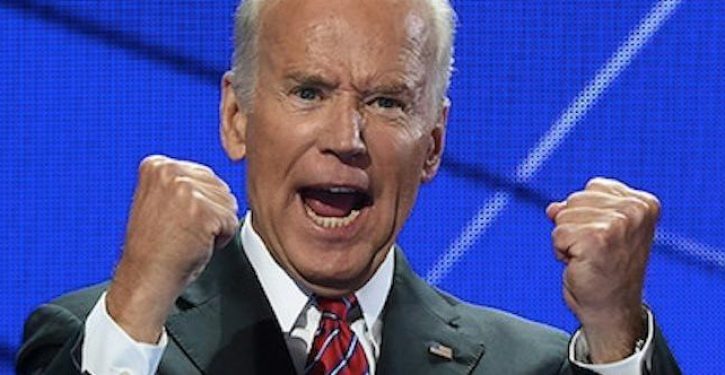 In his "victory" speech last Saturday, Joe Biden repeated a few warmed-over promises from his campaign. "I sought this office to restore the soul of America," he said according to the Associated Press, adding:
It's time to put away the harsh rhetoric, to lower the temperature, to see each other again, to listen to each other again, to make progress, we must stop treating our opponents as our enemy. We are not enemies. We are Americans.
So how long did the former vice president's good will toward his opponents last? Exactly three days.
Yesterday, the Supreme Court heard oral arguments in a lawsuit backed by the Trump administration challenging the constitutionality of the law. In spite of early indications that the high court will not invalidate the law, Biden lashed out at the Trump administration and the nearly two-fifths of Americans who view the law unfavorably.
Trending: Loudoun County Schools Attempt To Charge Parents $36,000 For Records Related To 'Sexual Assault' And 'Rape'
He said, according to Newsweek:
This case represents the latest attempt by the far-right ideologues to do what they've repeatedly failed to do for a long time, in the courts and the Congress and the court of public opinion, over the last decade: to eliminate the Affordable Care Act. Congress, expressing the popular will of the American people on a bipartisan basis, has rejected numerous attempts, numerous efforts by President Trump to erase the laws.
Bipartisan? It doesn't look that way from the graph.
For those who missed the "far-right ideologues" smear, Biden repeated it: "These ideologues are once again trying to strip health coverage away from the American people… in the middle of a deadly pandemic."
So much for putting away the harsh rhetoric, lowering the temperature, listening to each other again, and treating our opponents as our enemy.