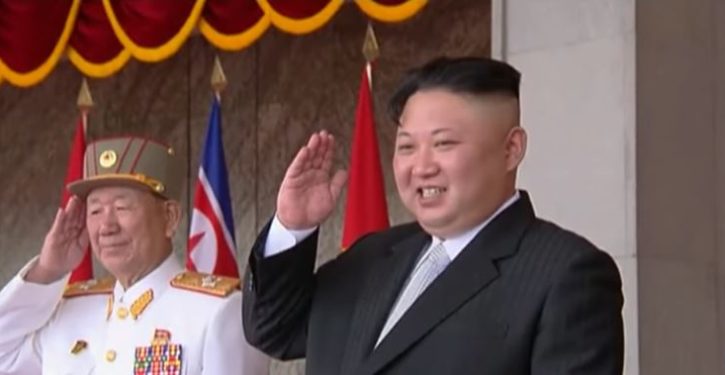 Or maybe he's in a vegetative state. Either way, it doesn't look good once again for the North Korean dictator, who, after initial reports that he was in "grave danger" following botched heart surgery, was said to be doing fine.
But according to Fox News, medical experts have been dispatched to North Korea to attend to the portly 36-year-old president for life, who is now said to be clinging to his. Other sources, including the New York Post and TMZ, are circulating fresh rumors that Kim has died.
The Post and TMZ's source is a Hong Kong-backed news channel's vice director, who is evidently the niece of a Chinese foreign minister. According to TMZ:
The woman put the report on a social media app called Weibo for her nearly 15 million followers to read, citing a "very solid source" about the claim Kim had, in fact, perished.
During the initial round of reports on Apr. 21, J.E. Dyer wrote, "This is a breaking news story and of course a difficult one, given the exceptional dearth of reliable information from North Korea. Multiple news sites in Washington confirm they are receiving reports on it from U.S. officials, however. There appears to be something to it; the question is exactly what."
Indeed, this is one of the problems with tyrannical regimes when it comes to reporting major developments, especially regarding the well-being of its leader. No one knows if he is coming or going.
I suspect that in due course we will learn Kim's fate.