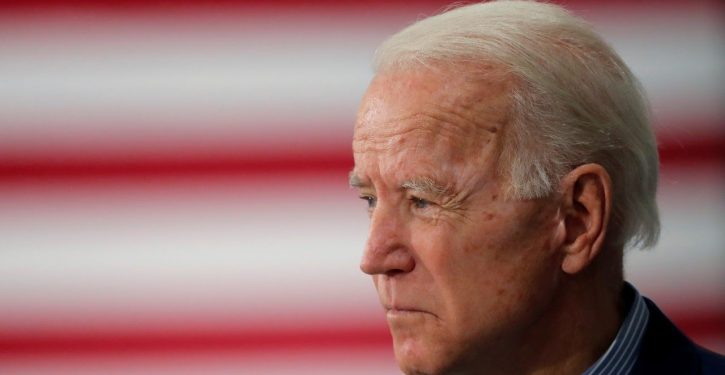 As LU noted earlier, NBC News reported on Thursday that Joe Biden's doctor had declared the former vice president to be "in good health and nowhere near slowing down." The article sites a three-page medical summary that concludes with the observation that Biden is "fit to successfully execute the duties of the Presidency to include those as Chief Executive, Head of State and Commander in Chief."
The ultimate punchline to the LU story is that the physical exam the summary is based on took place in December 2019. NBC News conveniently buried that minor detail in a second dateline, which reveals the article was first published "129d ago."
NBC's chicanery is all part of a vast left-wing conspiracy in which mum's the word when it comes to the former vice president's cognitive soundness. The strategy among the Democrats and their water carriers in the media seems to be to prop up the ailing Biden long enough to get him across the finish line on Election Day, then let nature take its course.
The major glitch in this plan resides not just in the damning videos of Biden being gathered and disseminated by the Right. It also harks back to a mix reel assembled by the Left back in early March, when Biden was considered low man on the totem pole and there were still plenty of far-left candidates for the Democrats to get excited about.
The video was compiled by Rebel HQ, a YouTube channel that claims to be a "central hub for progressive leaders, movements, and news." The title of the video, which I've appropriated for the title of this post is "Biden's Mental Decline Is an Open Secret."
Have a look.