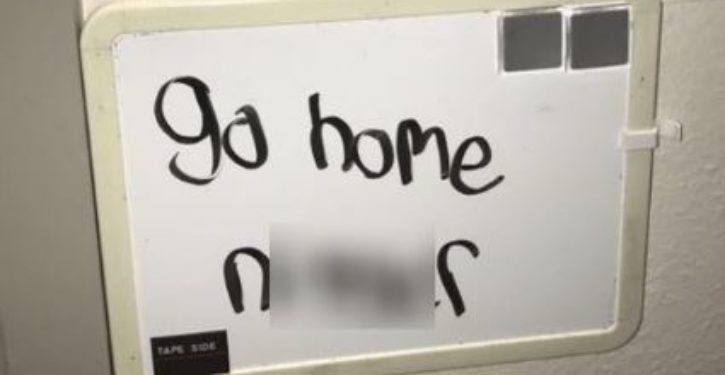 Two weeks ago, a mural in North Philadelphia depicting Cecil B. Moore was defaced with graffiti. Moore is one of the city's most best-known and most revered civil rights leaders. Understandably residents were furious, all the more so because the thoughtless and hate-filled act was carried out in the middle of Black History Month.
According to CBS Philly:
The vandalism included the F-word and the N-word and it was an eyesore on the corner of Bouvier and Jefferson Streets on Saturday morning after someone defaced the 25-year-old mural overnight.
Chris Jackson, a resident of the neighborhood, is quoted as saying:
I don't know why they did that right there, what they did is crazy. I'm baffled, I'm applauded [sic]. The timing, it's Black History Month. It's a nice, black area. It's just not adding up.
Within days, the mural had been restored, and police launched an investigation into the identity of the responsible party.
Yesterday, they released a surveillance video of the suspect, who is still at large.
A more recent article notes:
Police say he was also caught spray-painting slurs at Brightside Academy and Habitat for Humanity.

…

The suspect is described as a black male, between 25 to 35 years of age, with a medium build. He was wearing a black jacket, gray sweatshirt, blue jeans, brown shoes and carrying a black duffel bag.