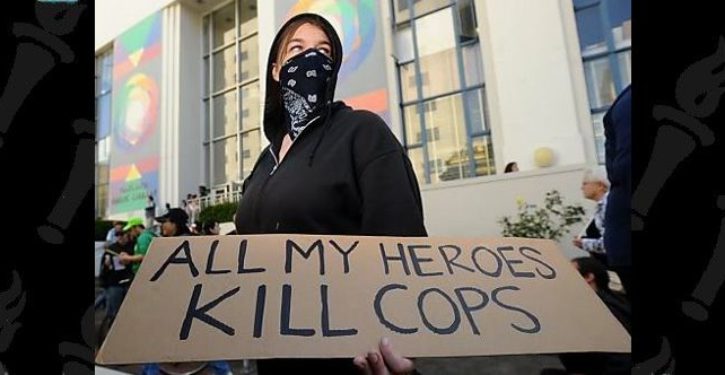 Whose rights trump whose when two or more so-called "protected classes" clash? That is a question that has been explored before in these pages. In one of the most famous examples, a Muslim barber in Toronto refused to cut the hair of a butch lesbian who said she wanted "a boy's haircut."
Such confrontations play havoc with liberals' worldview. In a perfect world, all oppressed peoples join hands and are able to rise above their occasional differences. In the real world, warring needs and values can result in disharmony and, sometimes, violence.
Take an incident that occurred in Denver yesterday. A group of blacks marching in celebration of the legacy of Dr., Martin Luther King, Jr. were harassed and tormented. The aggressors were masked members of Antifa, who, according to the Washington Times, trailed the marchers for the entirety of the 3.1-mile parade route, shouting racial slurs. Police ultimately stepped in to intervene.
HAPPENING NOW🚨🚨🚨

Seattle Antifa Militants Protesting an Event Hosted by Black Trump Supporters on Martin Luther King Day. pic.twitter.com/4IibqBxvBM

Trending: Gas shortages around East coast as pipeline operator works to reopen

— Katie Daviscourt🇺🇸 (@KatieDaviscourt) January 20, 2020
But the mainstream media did not. The story was ignored by virtually all of major news outlets in the country.
So why did the media turn a blind eye to the mistreatment of blacks, even if it was by a group of whom the MSM approves? The answer lay in the specific identity of the black marchers. They were members of the Rocky Mountain Black Conservatives, which supports Donald Trump.