How do you say "malarkey" in Spanish?
As the Biden campaign becomes the latest to visit Mexico today, the photo op is another example of how Joe has had to reverse himself on key issues and run away from the policies he supported for decades.
In 2014, Vice President Joe Biden visited Guatemala and touted the fact that the Obama-Biden Administration was "enhancing the enforcement and removal proceedings" in the face of a surge of asylum seekers at America's southern border. Biden said:
[Migrants] should be aware of what awaits them. It will not be open arms. It will not be come on — it will be … we're going to send the vast majority of you back.

We're moving forward with a plan to surge government enforcement resources to increase our capacity to detain individuals…

Make no mistake, once an individual's case is fully heard, and if he or she does not qualify for asylum, he or she will be removed from the United States and returned home. Everyone should know that. …

My guess is a vast majority, and they will be going home.
Vice President Biden also defended the conditions of U.S. migrant detention centers, saying he was "proud" of how they were being treated:
We talked about it, what the American government is doing to provide army barracks for [migrants] to be in. If they're good enough for our military, they're good enough for these young people.
Just two days before Biden said this in 2014, the Associated Press photographed these "kids in cages":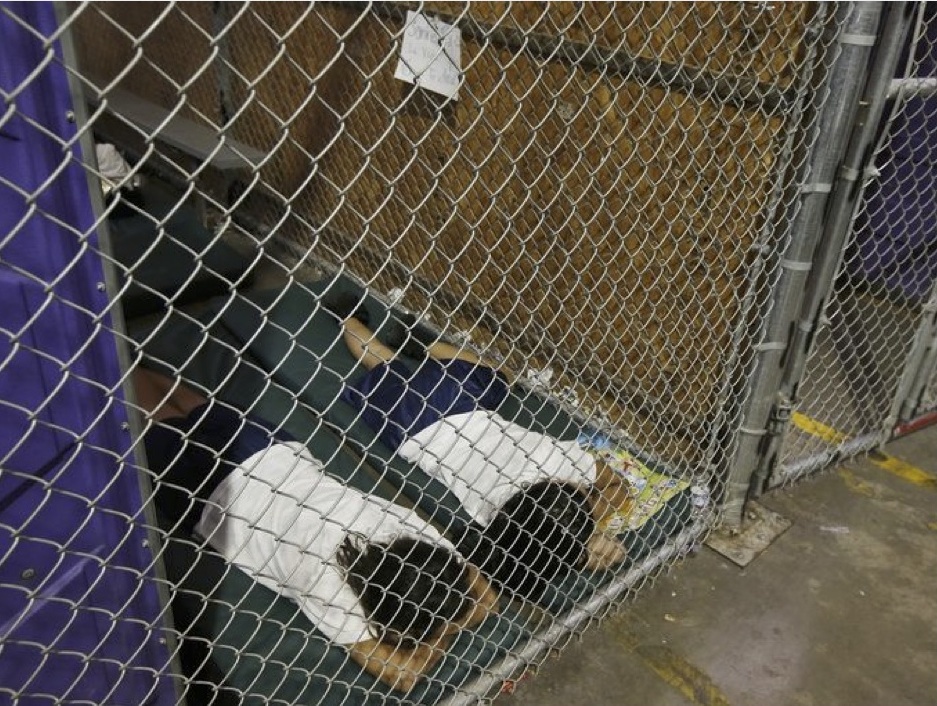 President Obama was also clear: "Refugee status is not granted just based on economic need or because a family lives in a bad neighborhood or poverty. It's typically defined fairly narrowly[.]"
What Biden said just a few years ago is now unacceptable in today's open-borders Democratic Party.
That's why Joe Biden raised his hand in support of giving free health care to illegal aliens—a major departure from Obamacare.
That's why he raised his hand in support of decriminalizing illegal border crossings.
That's why he no longer supports building a border wall.
These statements and others like this one are why Joe Biden will be rejected by working class Americans in the general election, if he actually makes it to his party's convention at all.
Cross posted at the Mental Recession