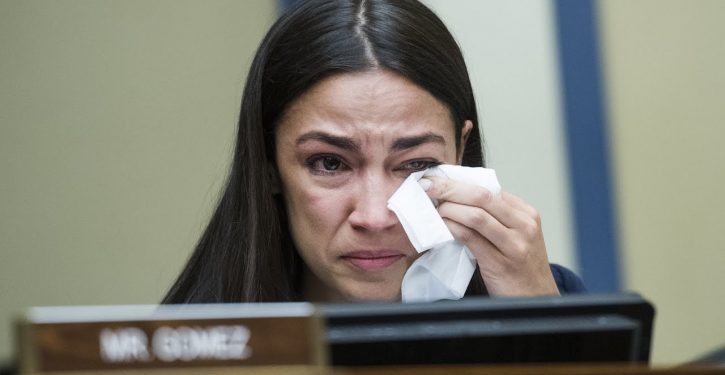 Someone should sit Rep. Alexandria Ocasio-Cortez down and patiently explain to her the adage "Build a better mousetrap, and the world will beat a path to your door." Then someone should sit her down and patiently explain that progressives — among which she numbers herself — are, at least in theory, supposed to favor progress over the status quo.
That Ocasio-Cortez is blind to both notions is evident from her latest crusade, which is to use federal tax dollars to bail out New York City taxi drivers. Never mind that as a New Yorker, Ocasio-Cortez must be aware of how abysmal the taxi system in New York has been to riders — and fellow drivers — for decades. Coupled with the absurd surcharges riders are required to pay thanks to the "medallion" system, which requires taxi owners to shell out a million dollars per vehicle for the privilege of choking city streets with traffic, cab rides are as expensive as the drivers' English is bad.
It was partly as a response to these problems that ride share programs like Uber and Lyft came into existence in the first place. In the face of better rides in cleaner cars, taxi drivers and the industry of which they are a part have fallen on hard times.
Enter crusader Ocasio-Cortez with her sob story:
NYC taxi drivers were trapped in a predatory lending scheme for taxi medallions.

Drivers, many of them immigrants, were piled on w/ million-dollar loans on incomes of $~20k/year. It's led to a suicide crisis.

They need to be bailed out & those responsible need to answer for it. https://t.co/PReMdO7GxQ

— Alexandria Ocasio-Cortez (@AOC) September 27, 2019
Notice that she not only wants the federal government to intervene on behalf of the drivers but wants "those responsible" to be made to "answer for it." To which one might reasonably ask, "Answer for what? For providing a better service at a more competitive price?"