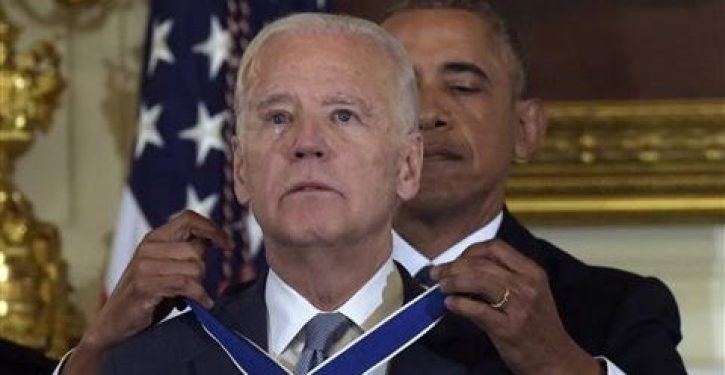 In a recent interview with Hill.TV, Trump attorney Rudolph Giuliani opined that Joe Biden is not smart enough to be president. The view echoes a sentiment the New York City mayor has expressed before. In the run-up to the 2016 presidential primary, Giuliani allowed as how it wasn't Biden's advancing years that were his problem but rather low intelligence. In 2018, Giuliani took flak from the PC crowd for calling Biden a "mentally deficient idiot" and went on to clarify, "I meant that he's dumb," citing an Associated Press report that Biden graduated 76th in a law school class of 85.
So is "Crazy Uncle" Joe mentally alert enough to function as commander in chief? If so, he's been doing a bang-up job of hiding it on the campaign trail. In July, at a Pride week fundraiser in Seattle, he underscored the great strides the LGBT community had made by telling a group of wealthy businessmen that "just five years ago, it would have been acceptable for a businessman to make fun of a gay waiter."
Yesterday, he delivered up a two-fer at the Asian & Latino Coalition in Des Moines, where he announced that "poor kids are just as bright, just as talented as white kids." He tried to repair the damage by explaining that he meant to say:
Wealthy kids, black kids, Asian kids, no I really mean it, but think how we think about it. We think how we're going to dumb it down. They can do anything anybody else can do given a shot.
The Democratic frontrunner for the Democratic nomination extracted his foot from his mouth in time to offer up his grand finale:
It's time, remember who in God's name we are. This is the United States of America. There is nothing we've ever decided to do we've been unable to do. Period. That's not hyperbole. We have never, never, never failed when we're together. And ladies and gentlemen, it's time to get up. Everybody knows who Donald Trump is. Even his supporters know who he is. We got to let him know who we are. We choose unity over division. We choose science over fiction. We choose truth over facts. [Emphasis added]