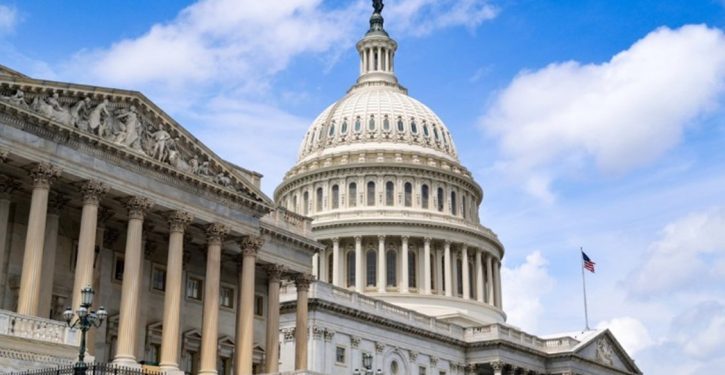 By Dean Garrison
Here we go, America!
Whether you share an "LOL cat" or a picture of AOC trying to use a garbage disposal, it won't matter. If someone holds a copyright to the image, he can take you to court and you can be forced to pay up to $15,000 … if the bill passes.
Via Copyright Alliance:
On July 18, 2019, the Senate Judiciary Committee passed S. 1273, the Copyright Alternative in Small-Claims Enforcement Act of 2019 (CASE Act), legislation that will provide U.S. creators with a viable means for defending their copyrighted works through the creation of a small claims tribunal within the U.S. Copyright Office.

The bill was co-sponsored in the Senate by Sens. John Kennedy (R-LA), Thom Tillis (R-NC), Dick Durbin (D-IL), and Mazie Hirono (D-HI). Original House co-sponsors include: HJC Chairman Jerry Nadler (D-NY) and HJC IP Subcommittee Chairman Hank Johnson (D-GA), as well as Martha Roby (R-AL), Judy Chu (D-CA), Ben Cline (R-VA), Ted Lieu (D-CA), and Brian Fitzpatrick (R-PA).

The legislation creates a voluntary small claims board within the Copyright Office that will provide copyright owners with an alternative to the expensive process of bringing copyright claims, including infringement and misrepresentation under 512(f), in federal court. This new board, called the Copyright Claims Board (CCB), would allow recovery in each case of up to $30,000 in damages total, with a cap of $15,000 in statutory damages per work infringed.
One would at least hope if the bill is signed into law that corporate violators would receive larger fines, but assuming anything these days is dangerous.
One thing you need to understand about copyright law is that damages do not have to be proven. So, it is possible that you or I would pay the same fine as a large corporation.
To make matters worse, there are trolls out there that secure copyrights for their work and just wait patiently to sue people who infringe on them.
Dean Garrison is the Publisher of DC Clothesline and DC Dirty Laundry