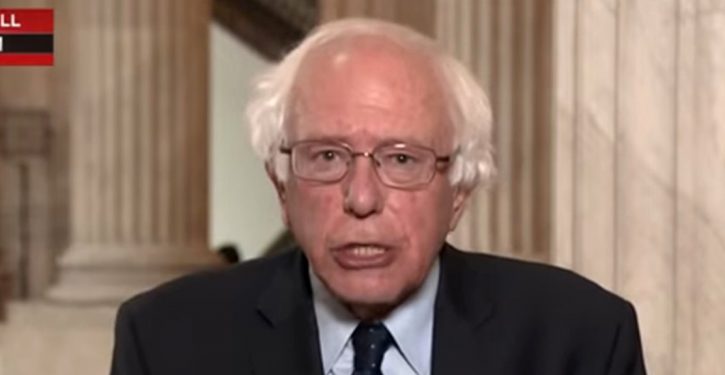 Herbert Hoover's pledge during the presidential campaign of 1928 to put "a chicken in every pot" is beginning to look pretty chintzy these days. Even his promise of "a car in every garage" pales next to the goodies Democratic presidential hopefuls are promising in exchange for votes.
On June 20, Sen. Elizabeth Warren proposed reparations of sorts for same-sex couples in the form of a bill called the Refund Equality Act that if passed would pay benefits to same-sex couples "formerly discriminated against through the U.S. Tax Code due to unequal marriage laws." The cost to taxpayers? $57 million.
Today, socialist Sen. Bernie Sanders will announce a plan that will make Warren's gift look like chicken feed. Sanders will propose to eliminate all outstanding student loan debt held in the U.S. The price for the initiative is $1.6 trillion. According to The Washington Post:
Which Candidate Do You Support in the Republican Primaries?
Sanders is proposing that the federal government pay to wipe clean the student debt held by 45 million Americans — including all private and graduate school debt — as part of a package that also would make public universities, community colleges and trade schools tuition-free.
Brian Riedl, an analyst at the Manhattan Institute, a libertarian-leaning think tank, is quoted as warning that "the cost will march toward $3 trillion and benefit a lot of wealthy families and future high-earners."
But assuming Sanders can keep the cost of the initiative at the proposed $1.6 trillion, where will he get the money to make it a reality? By taxing Wall Street to the tune of $2 trillion over 10 years. What will be the repercussions to the stock market? Shh, don't ask.
Sanders will get help pushing the initiative from
Sanders will be joined Monday by embattled Rep. Ilhan Omar (D-Minn.), who will introduce a version of the bill in the House, Rep. Alexandria Ocasio-Cortez (D-N.Y.) and Rep. Pramila Jayapal (D-Wash.).