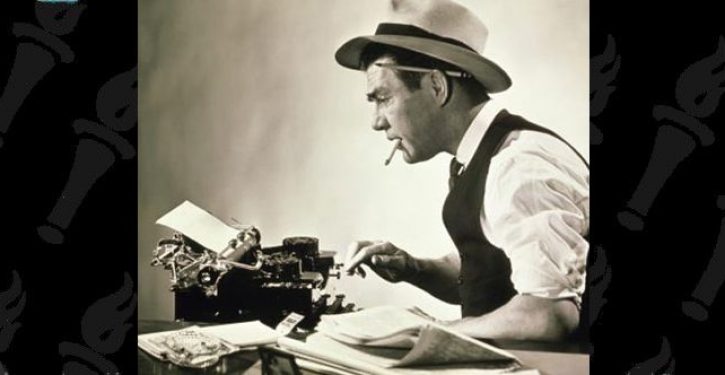 In recent days, a story has emerged about "Russia" hacking the voter-roll data of two Florida counties in the 2016 election cycle.  Reportedly, Russian cyber intruders were able to access the voter information database, but there is no evidence they manipulated the data.
It's a big secret which counties this happened to.  Or it was until this last hour, on Thursday evening, when Politico reported that one of them was Washington County in the Florida panhandle.  Washington County went heavily for Trump in 2016.  Politico leads with that in the headline, as if its life depended on it.  (Sorry, it's just not possible to avoid sarcasm about this.)
The second county was described as follows:
Two people in Florida said they suspect the second hacked elections office was in a mid-sized county on the East Coast of the state.
A few hours earlier, Politico was crowing over Governor Ron DeSantis's implied humiliation at the hands of the FBI, which had required him to sign a non-disclosure agreement in order to get briefed on the FBI's cyber-intrusion information.
I don't characterize it that way lightly.  That's an accurate rendition of what Politico is doing.  Here is the opening passage:
Gov. Ron DeSantis shaped his political identity in Congress by taking on the FBI and criticizing its Russia investigation.

But as Florida governor, not only has DeSantis toned down the FBI bashing, he's even doing the bureau's bidding. The governor signed a non-disclosure agreement with the bureau in exchange for a briefing Friday on Russian hacking into voter systems in two Florida counties — a decision one fellow Republican described as complicity in a cover-up.
It goes downhill from there.  DeSantis announced to Floridians that the "hacking" had occurred, that it hadn't affected the vote, and that he had been briefed on it.  But because of the NDA, he wasn't able to state which counties were affected.  Politico sought out Florida politicians to quote on how this was against the interests of Floridians and made DeSantis look bad.  Enjoy that nonsense at your leisure, if it interests you.
Democrats in Florida leaped at the bait and promptly demanded that DeSantis turn over the NDA he had signed for the FBI.
Chair of the Florida Democratic Party, Terrie Rizzo, has now filed a public records request to get a look at the NDA, also calling for notes as well as "letters, memoranda or communications" in relation to the FBI's briefing.

"Governor DeSantis claimed that he signed a nondisclosure agreement with the Trump administration," Rizzo said in a statement. "If he did, then the people of Florida have a right to know what he actually signed and why was an NDA even used in the first place."
Presumably this reflexive suspicion is because Democrats don't trust the FBI.  It can't be because they don't trust DeSantis.  He didn't impose the NDA requirement.
In the end, the names of the two counties will be revealed, and there will be no good explanation for why they were being kept secret.  There can't be a good explanation; everything that matters except the names of the counties has already been made known through official statements, and this happened three years ago.
If, that is, it happened at all.  At this point, a cynical public is justified in having its doubts. This whole episode looks less like a public service disclosure than like an attempt to set Ron DeSantis up for embarrassment.  It looks very much like the FBI and the media cooperating in that attempt.  There's no realistic alternative explanation for it.  Nothing about it has a good-faith appearance.
Notably, moreover, this particular method of manipulation has enabled the media and the FBI to control how the information gets out to the public. Even if none of the specious implications about DeSantis stick, that control of the information flow seems to be the larger point.
I think they're overplaying their hand.  The public is pretty good at picking up on bad faith, even when it can't identify exactly what's going on.  This, right here, is why the reputation of the mainstream media is so bad with the general public.  I suggest bookmarking this; we're likely to see a lot more of it between now and November 2020.