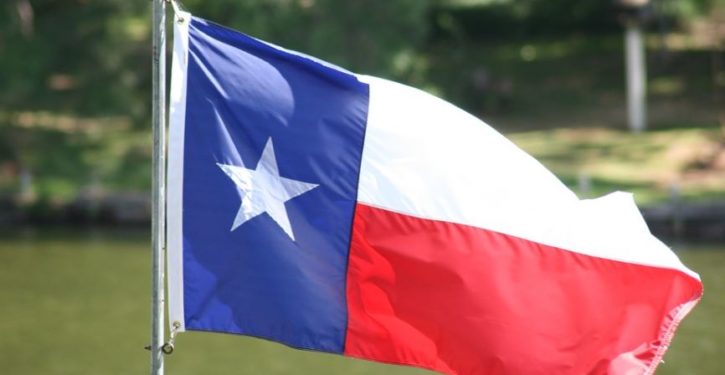 The University of Texas student government is likely to adopt racial and ethnic quotas for representatives serving on it, reserving certain seats for minority constituencies. So reports The College Fix:
By a two-to-one margin, the student government approved a bill on March 26 that mandates racial and ethnic quotas in representation. Though its Supreme Court nullified the vote on AB-16 for failing to reach the "requisite super favorable majority threshold" – six members abstained – co-author Trip Davis told The Daily Texan he was confident the next assembly can pass the quotas under the "stricter" requirement.
Seats would be reserved on student government for six minority-affairs agencies, only "one" of which is "open to non-Hispanic whites."
Racial and gender quotas for government boards have been ruled unconstitutional by the courts. (See, e.g., Back v. Carter, 933 F.Supp. 738 (N.D. Ind. 1996)).
There is no conceivable justification for racial quotas at the University of Texas. As The College Fix notes, minorities are not underrepresented in its student government. Indeed, "just two weeks" before the vote to adopt quotas, "students overwhelmingly voted for two African Americans for president and vice president. … The student government as a whole also has greater diversity than the student body."
But even if they were, racial quotas cannot be imposed just because a group is underrepresented. Even when blacks are "underrepresented," that is not proof that they are being discriminated against, and does not justify a racial preference, much less a racial quota.
For example, the Supreme Court struck down a racial quota in government contracts, even though the city that imposed it was 50% black, and only a tiny percentage of city contracts were going to blacks. (See Richmond v. J.A. Croson Co., 488 U.S. 469 (1989)).
Similarly, the federal appeals court with jurisdiction over the University of Texas ruled that a city could not promote blacks based on race "to give a better reflection of the racial composition of the city," or "remedy racial imbalances in the police department." (See Police Association of New Orleans v. City of New Orleans, 100 F.3d 1159, 1169 (5th Cir. 1996)).
The Supreme Court has allowed race to be considered of many factors in college admissions, in the name of "diversity," but even in admissions, racial quotas are forbidden. (See Gratz v. Bollinger, 539 U.S. 244 (2003); Regents of the University of California v. Bakke, 438 U.S. 265 (1978)).
Texas was once a segregated state. But racial quotas cannot be imposed just because minorities were discriminated against in the distant past. Courts have struck down quotas and racial set-asides even when they were adopted by once-segregated cities and universities. (See, e.g., Richmond v. J.A. Croson Co., 488 U.S. 469 (1989); Podberesky v. Kirwan, 38 F.3d 147 (4th Cir. 1994)).
Government agencies can only use race to remedy their own discrimination, not discrimination in society generally. And governmental discrimination that happened more than twenty years ago is usually too far in the past to justify giving minorities special treatment today, according to the courts. (See, e.g., Brunet v. City of Columbus, 1 F.3d 390 (6th Cir. 1993) (court rules that gender discrimination that occurred 17 years earlier does not support affirmative action); Hammon v. Barry, 813 F.2d 412 (D.C. Cir. 1987) (court rules that racial discrimination that occurred 14 years earlier does not support affirmative action)).
So Texas's past history of segregation, which ended far more than twenty years ago, is legally irrelevant, and obviously not a justification for this racial quota.