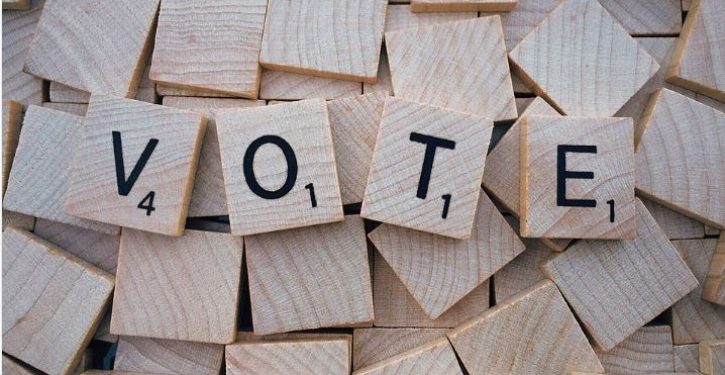 At Bloomberg, Jonathan Bernstein says 16-year-olds should "absolutely" get the right to vote. It's was "once" a "fringe" idea, but no longer, he says.
Ironically, talk of lowering the age for voting is occurring at the exact same time that states are raising the age to smoke or even use electronic cigarettes. Virginia raised the age for buying tobacco and electronic cigarettes to age 21. New York is doing the same thing.
Setting the same age for cigarettes as electronic cigarettes seems foolish. It means that an underage smoker can't substitute e-cigarettes for cigarettes as a way to quit smoking. Smoking is many, many times more harmful to your health than using an electronic cigarette. As the Cancer Research UK website says, "Research so far shows that e-cigarettes are far less harmful than smoking. They do not contain tobacco, which causes the damage from smoking. They usually contain nicotine, which is addictive but doesn't cause cancer. For some, e-cigarettes could be an option to help them stop smoking tobacco."
Letting 16-year-olds vote seems odd in a way. Sixteen-year-olds are a full five years away from being able to legally consume alcohol. In some states, 16-year-olds can't even drive yet: You have to be 17 to get a driver's license in New Jersey, and in many states, you need to be 16 years and six months old to get even a restricted driver's license.
If someone isn't mature enough to be trusted to do something as simple as driving a car, is he really mature enough to vote on economically complicated things that go on the ballot? Or life-and-death issues? Ballot measures authorize the spending and borrowing of billions of dollars, the earmarking of large portions of state budgets, the raising of minimum wages that affect countless businesses and workers, and major criminal-justice issues like three-strike laws and whether to amend state constitutions to allow things like the death penalty. For example, after the California Supreme Court struck down the death penalty under California's state constitution, voters amended the state constitution to allow it, in the 1970s.
If someone can't be trusted to assume the tiny health risk of drinking a glass of wine or trying out an e-cigarette, can they be trusted to vote responsibly?
While 18 is the most common voting age worldwide, voting ages vary. In the Philippines, it's 16. In Italy, you have to be 25 to vote for the upper house of their legislature, the Italian Senate. In most countries, it's 18.