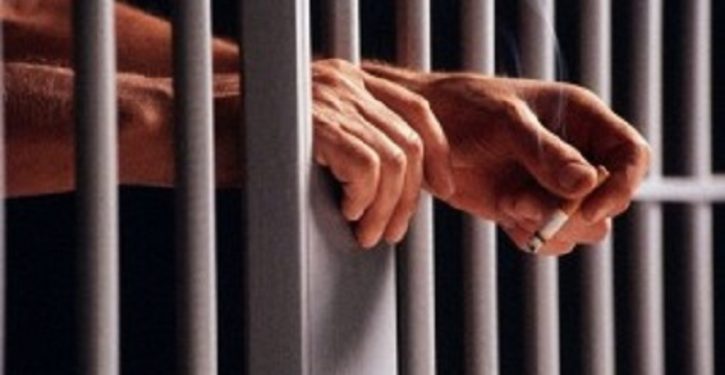 If you want to get on the good side of Democrats, the solution is simple. Just break the law. Enter the country illegally or commit a felonious act, such as armed robbery. You'll be the Dems' best friend forever.
On Friday the party that has repeatedly demonstrated its passion for rewarding, not punishing, criminals unveiled a sweeping federal elections reform package that, if enacted, would immediately restore voting rights nationwide to convicted felons who have completed their prison sentences.
The title of the bill, the "For the People Act," raises the question "Which people?" The law certainly doesn't serve the victims of the crimes for which these lawbreakers were sent to prison in the first place.
According to newly re-crowned House Speaker Nancy Pelosi, one of the bill's co-sponsors, the legislation restores "the promise of our democracy," although she doesn't explain what promise she has in mind. Maybe it's related to her promise of amnesty for young illegal aliens, whom she recently called "patriotic."
.@HouseDemocrats are keeping our promise to the American people & unveiling #HR1, the #ForThePeople Act, a historic reform package to restore the promise of our democracy, end Washington's culture of corruption, & reduce the role of money in our politics. https://t.co/vBMx8bQb1T

Trending: Cartoon of the Day: Moms on the frontline

— Nancy Pelosi (@SpeakerPelosi) January 4, 2019
The bill, also contains a provision that would require presidents and vice presidents, as well as candidates for those offices, to release ten years of personal tax returns. Pelosi and co-author John Sarbanes (D-Md.), didn't go so far as to name the measure the "Trump Gotcha" clause, but the intent is clear enough.
If there is one bright side to the bill it is that the proposal's magnanimity doesn't extend to felons who are still in prison at the time of an election.
The bill comes at a time when the notion of "prison reform" is a high priority among Democratic leaders everywhere. The trend, which began in force during the Obama presidency, in theory commutes the sentences only of inmates who have committed "non-violent" crimes, such as drug-related offenses. Yet 395 of the total 1,176 felons Obama set free during his term in office were serving life sentences, which aren't ordinarily meted out for lesser convictions.
No wonder the Dems loved him so much.