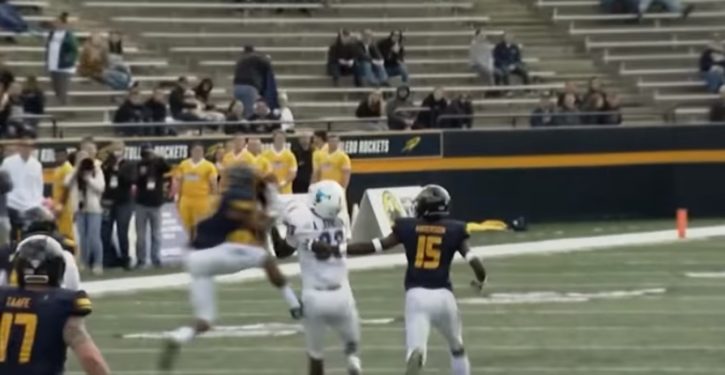 The time of year we love the best:
The time of year for Booger Fest!
The Big Cheeses are still on the practice fields, preparing for Epic Contests.  Coaches are retiring, or polishing up their resumes (or, in Urban Meyer's case, both).  People are starting to realize their pro teams don't have any schedule left to get healthy in.  It's all kind of the color of dishwater, and about that temperature too, like after it's been sitting in the sink for a couple of hours.
But in Boogerland, it's magical.  Engines are vroom-vrooming, and oversize Disney characters are waving, smiling, and walking among us.  RVs and charter buses are disgorging passengers ready to go marauding in unsuspecting Interstate-service towns with their team ball caps and credit cards.  Nice people have put together bowl-sponsored itineraries for players and fans, involving everything from roping calves to helping kids to consuming startling food and riding airboats to watch alligators.
Pub crawls and Free Concerts are on the horizon.  And there will be football too.  It's the most wonderful time of the year, and we've got a front row seat.
Trending: College students required to detail sexual history before registering for classes
Enter Booger, stage left.
15 December
As we speak, the action is already underway in the AutoNation Cure Bowl, between Tulane and Louisiana (known to the cognoscenti as U-LA-LA), and the New Mexico Bowl Presented By Progressive, featuring Utah State and North Texas.  (Tulane won, and Utah State blew out North Texas.)
We admit to being disappointed in the New Mexico Bowl, which has had much better sponsors in the past.  The Route 66 Casino was the class act in that constellation (Big Rig Parking!), but there've been others.  (Such, of course, as the recent title sponsor, Gildan.)  Sadly, the pep rally and Battle of the Bands are already behind us, but you can still give to the Wells Fargo Food Bank to show your support for sporting endeavors in Albuquerque.
In Orlando, meanwhile, CBSSN had an epic oopsie earlier in the Cure Bowl game.
How many times has this happened? @CBSSportsNet 1st & 10 line showing Lafayette logo instead of @RaginCajuns at @CureBowl. @UniWatch pic.twitter.com/NWw0hbVQOA

— Lenny Vangilder (@LennyVangilder) December 15, 2018
We know it's hard to remember the name of the Ragin' Cajuns' school, since the folks from Loo-see-ana are so slippery about what everybody should call it, but "Lafayette" is an FCS school in, you know, Pennsylvania.  One thing we do know about Cajuns, though: with two Louisiana teams overrunning Orlando at the moment, they four-fourths don't care.
Well, that's just one of the joys of Booger Fest. We are so gratified to discover that there's an AutoNation Sharpie F-150 lurking about this Cure Bowl, we don't even intend to investigate further and find out what that's about.
Thank you to the @CureBowl CB for signing the @AutoNation Sharpie F-150! pic.twitter.com/GdckSIX1Mh

— Miranda Perez (@M_perez949) December 15, 2018
For its next trick today, Booger takes us to the Mitsubishi Motors Las Vegas Bowl, where even with a new sponsor the bowl name continues to make blessed sense.  We'll never get over those years of Clockwork Orange-level insanity with the Vegas Bowl name.  Arizona State meets #21 Fresno State, with the Bulldogs giving 5.  We're awfully sorry to have missed the Maverick Helicopters nighttime tour of Las Vegas and environs.
In the Raycom Media Camellia Bowl in Montgomery, Alabama, Georgia Southern and Eastern Michigan meet in a clash of Eagles, with the Georgia contingent giving 3 in the line.  They're a pretty serious crowd at the Camellia Bowl, but they did have a Montgomery Christmas Parade on Friday night to keep things lively. We're not sure if this mysterious tweet is emblematic of the Camellia Bowl experience, or if it's just something we'd understand if we knew more about Cracker Barrel.
Pregame meal at Cracker Barrel just outside Montgomery #CamelliaBowl pic.twitter.com/dWthM3vw8K

— John Mack (Day 24) (@DisneyCityFC) December 15, 2018
Booger Fest rounds out Day 1 with the R+L Carriers New Orleans Bowl, which is rapidly establishing itself in our coveted Peak Booger (The Boogerest) category.  It's had three sponsors in its 17-year life, but is currently in its twelfth year of sponsorship by R+L Carriers, which is the kind of precipitous consistency that has Booger written all over it.
Middle Tennessee will collide with Appalachian State in the Superdome, the Mountaineers understandably giving 7.  They just got 'em a new head coach for 2019, Eliah Drinkwitz coming from NC State (motto: "They have a football team?").
We're sad to have missed Dashing Through the Dome on Friday, especially given the inspiring photos from last year's Dash.
But we'll make do with the football.  We love to see all the Hoos squeaking down in Hooville when smallish fan gaggles whoop it up in the gigantic, echoing Superdome.
18 December
On Tuesday, Booger is back in action with the Cheribundi Boca Raton Bowl, conveniently held in Boca Raton.  This year the bowl is much more inclusive than it was last year, when it was the Cheribundi Tart Cherry Boca Raton Bowl.  Not everyone is into just the original Tart Cherry Juice; some people prefer the Natural Tart Cherry Juice Drink, or indeed the Light version thereof, and many people have signed on for the Black Cherry Juice.  So the bowl name is now welcoming and inclusive for all.
Alabama-Birmingham will be clashing with Northern Illinois in this one, UAB donating 2.5 at this writing. We are pleased to report that the teams are having their respective beach parties today, but even more excited to cue folks in the Boca Raton area to the tremendous deal being offered by the Boca Raton Library.  Opportunities run through Sunday.
Only three days left for #BocaLibrary cardholders to be entered into a raffle for free @BocaBowl tickets! Come to the Downtown or Spanish River Library to check out 10 items for a chance to win! #BowlingInBoca #CheribundiBocaRatonBowl https://t.co/qvKvOEQ7th

— Boca Raton Library (@BocaLibrary) December 13, 2018
We've never seen anything like it.
19 December
Wednesday brings us the DXL Frisco Bowl, which for three years was the Miami Beach Bowl but relocated to Frisco, Texas last year, and thus bids fair to become a premier Booger Bowl in future years.  Playing in a soccer stadium only enhances the process, as does the sponsorship of a Big and Tall Men's clothing retailer.
It's hard to make up for losing the Miami-area waterfront as a venue, but if anybody can do it, it's north Texas between Dallas-Fort Worth and the Oklahoma state line.  You won't find a finer selection of car dealerships, junior colleges, light manufacturing, megachurches, and chain restaurants than you will see in that area.
The National Videogame Museum is in Frisco, which most of you would not know if the DXL Frisco Bowl weren't held there.  So we're just saying.
The bowl held a Golf Classic back in October; right away you know these folks know from Booger Bowls.  They're keeping event information on the down-low so far, but the bowl handlers have disclosed that the Powell Brothers will be singing the National Anthem.
Shortly afterward, San Diego State and Ohio will take the field.  Bobcats are favored by 2-ish.
(We pause to note that, after a rocky start, Arizona State is now up 14-10 on Fresno State in the Las Vegas Bowl.) (However, Fresno State just won 31-20.)
20 December
Marshall and South Florida will turn out for the aggressively named Bad Boy Mowers Gasparilla Bowl, which anyone who's lived in Central Florida immediately knows (a) was played once already last year, and (b) is duh played in Tampa, the home of the inimitable Gasparilla Pirate Fest.
As we explained last year, this is the one you'll remember from St. Petersburg, across the bridge, which was sponsored by magicJack, Beef O'Brady's, and BitPay before acquiring yet another Booger-worthy sponsor in Bad Boy Mowers.
The teams arrive on Sunday, and apparently head straight for the beach.  On Monday they'll be at Busch Gardens.
And if this doesn't look like fun, there's something wrong with you.
Marshall and USF ought to make a pretty good game of it.  Thundering Herd gives 2.5.
You can't make this stuff up, BTW.
You just have to be born and bred.
21 December
Friday will bring us our first LU Inner Circle tee-up, when Toledo takes on Florida International in the Makers Wanted Bahamas Bowl.  Makers Wanted is the name/slogan of an industrial park in Elk Grove Village, Illinois, billed as the largest industrial park in North America.  They have a podcast, which we're sure you'll want to check out, and they're taking a flyer this year on the Bahamas Bowl, the one joined at the hip with the Atlantis Resort you've seen so often in the TV commercials.  The great thing about it, besides everything else, is that it's in Nassau, Bahamas.
The bowl's first sponsor, starting in 2014, was Popeyes.  Makers Wanted is the second sponsor, and, as Forbes points out, is making history as "the first non-tourist municipality to sponsor a bowl."  We can't think why Elk Grove Village would be a non-tourist municipality, but we are more interested in the football, so we'll move on here, merely pausing to note that the Bahamas Bowl is the only one in football that awards a Prime Minister's Trophy.
The 2018 Bahamas Bowl game date is set! Make plans for Friday, December 21 at 12:30 pm ET in Nassau's Thomas A. Robinson National Stadium when @ConferenceUSA and @MACSports play in the fifth annual bowl for the Prime Minister's Trophy. @ESPNEvents #BowlGamesAreBetterInTheBahamas pic.twitter.com/LdNlk639R6

— Bahamas Bowl (@TheBahamasBowl) May 2, 2018
The trophy has been redesigned for 2018, and we're told stands 30 inches high and weighs 30 pounds.  It has a ways to go to reach the Sultan-of-Brunei heights of flamboyance achieved by the Golden Boot of LSU-Arkansas fame, but it's a worthy competitor.
Toledo, 7-5 and 2nd in MAC West, comes in having finished as a top-25 scoring offense for the third straight season, a distinction the Rockets share with Oklahoma, Oklahoma State, and some club called "Alabama."  FIU is 8-4 and 2nd in C-USA East.  We're kind of thinking if Eli Peters, who took over as Rocket QB when Guadagni was injured, can minimize the interceptions, Toledo will cover the 6.5 give in the line.
Booger finishes its week, somewhat ironically, in a very different climate on Friday afternoon with the Famous Idaho Potato Bowl in Boise, featuring western Michigan and BYU.  It may have been just a shade more fun when it was the Humanitarian Bowl (1997-2010) and had sponsors ranging from Crucial.com to uDrove, but let's be real: it's hard to go wrong with a game that awards a big glass bowl full of starchy tuberous root crop.
BYU is giving 13, which come to think of it is probably about right.
Sufficient unto the week are the bowls thereof.  We'll start the Booger countdown anew next week.
Other ranks
In FCS, North Dakota State knocked off South Dakota State Friday night to advance to the championship game.  Eastern Washington just made it official a little earlier today, beating Maine handily to head for Frisco and take on the Bison on 5 January.
In Div II, Valdosta State leads Ferris State 28-24 in the 3Q of the championship match, a barnburner unfolding in new digs in McKinney, Texas.  An SBnation writer dubs the high school stadium there "absurd," apparently forgetting that high school football is, like, Texas's main thing.  It's not necessarily that all high school football stadiums look like McKinney's, but, well, it's Texas.  It's McKinney, to boot, which equals "huge-tax-base suburb."
And in Div III, perennial also-ran Mary Hardin-Baylor actually knocked off Mount Union Friday night to take the title, stunning Div III devotees from coast to coast.  Congratulations to the Crusaders.  Well done to both teams for another year of great football.