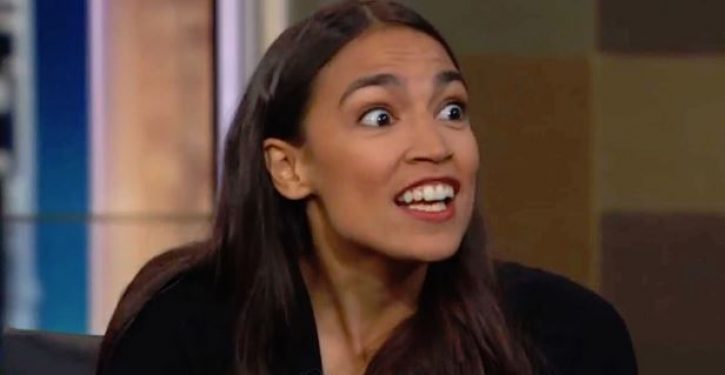 According to the Office of Management and Budget, the federal government spent $4.173 trillion in total for fiscal year 2018, which ended on Sept. 30. Of that amount, the largest cash outlay went to the Defense Department, which received $589.5 billion. Understanding these figures doesn't require a degree in accounting or economics, but it does require a fourth-grade math education. It is during that year of school that students learn how to express whole numbers with four or more digits, including where to place the comma(s).
Anyone with that level of education should understand that 21 trillion is greater than 589.5 billion. In fact, it's more than 35.5 times greater.
So how could incoming congresswoman Alexandria Ocasio-Cortez pen a tweet accusing the Pentagon of having misplaced $21 trillion when the defense department's entire budget was roughly 1/36 that amount?
$21 TRILLION of Pentagon financial transactions "could not be traced, documented, or explained."

$21T in Pentagon accounting errors. Medicare for All costs ~$32T.

Trending: Judge denied visitation rights to unvaccinated parent who already had COVID

That means 66% of Medicare for All could have been funded already by the Pentagon.

And that's before our premiums. https://t.co/soT6GSmDSG

— Alexandria Ocasio-Cortez (@AOC) December 2, 2018
In fairness to the freshman representative, the myth of the missing $21 trillion dates back to 2001 and has been revisited periodically over the years. The answer to the enigma always comes down to the same general bullet points, best summarized in May of this year by the website Metabunk.org:
…[T]he Pentagon … has multiple different accounting systems across multiple departments. These systems have a serious problem: they are not "interoperable". This means that entries on one system do not automatically flow to another system.

So when the military has to make quarterly or year-end financial statements, some entries, like the value of certain assets (like aircraft carriers) or liabilities (like pensions), have to be transferred either manually or by an automated but uncertified system. Because of this it's marked as "unsupported" because it lacks a rigorous audit trail. But it's not missing. It's just a long list of entries, like the value of the Navy's ships, that don't meet proper accounting standards. Since these things don't go away, the same entries can be made year after year, and you can add the numbers up to get bigger and bigger amounts. But it's not missing money or undocumented spending.
This is in no way to suggest the federal government is run efficiently or that it doesn't waste money. Stories of government waste are legion. But to dredge up some hokey myth about missing trillions to promote an absurd socialist pipe dream like Medicare for All is the work of fools. In this case, one fool.