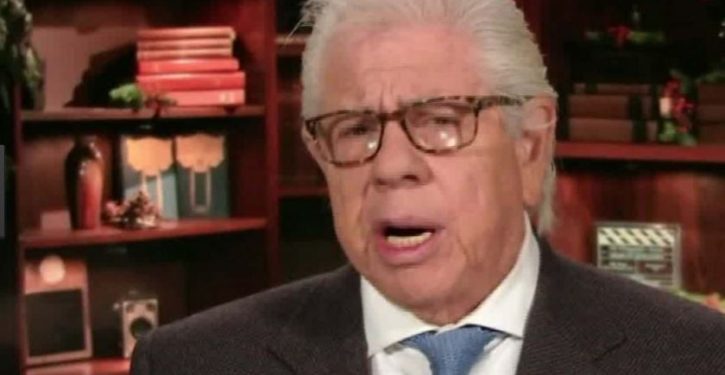 Carl Bernstein, whose claim to fame is having been instrumental in unseating a Republican president, is now seeking to silence another. Bernstein, who long ago left The Washington Post for seedier pastures, has now sunk to the level of political analyst for CNN, which is the equivalent of a major-league Hall of Fame pitcher joining the rotation of a little league team.
On this past Sunday's edition of the  laughably named "Reliable Sources," Bernstein told host Brian Stelter that the news media should discontinue airing live White House briefings and presidential press conferences in real time. Instead, he explained, they should record the events, then broadcast only the cherry-picked parts the Left likes. That's not exactly how Bernstein put it, but it amounts to the same thing. Here's Bernstein's modest proposal (transcript follows):
.@carlbernstein's thoughts on how the media should cover Trump's events: "I don't think we should be taking them live all the time and just pasting them up on the air because they're basically just propagandist exercises…" pic.twitter.com/JHPGlPCBSo

— Reliable Sources (@ReliableSources) November 18, 2018
I … think because of Trump's lying and his conduct in the presidency, which is so different than anything we've ever seen, we need to start thinking of a different way to cover his press conferences and briefings.

For instance, I don't think we should be taping them live all the time and just pasting them up on the air because they're basically propagandist exercises. …

Maybe we should be there, edit, decide as reporters what is news, and after the press conference or briefing is over, then go with that story with clips.
Presumably, Bernstein's censorship rule would apply only to Republican presidents. For Democrats, who never lie, the old method of covering the White House would prevail.
It is fascinating that Bernstein's recommendation came at a time when his network was battling the administration in court to have one of its reporters' press passes reinstated. In Bernstein's vision of White House coverage, at least under Donald Trump, no journalist would need a press pass — or even to show up. All that would be required is a communal recording of the president's statement available to all networks, which they could edit to suit their particular slant.