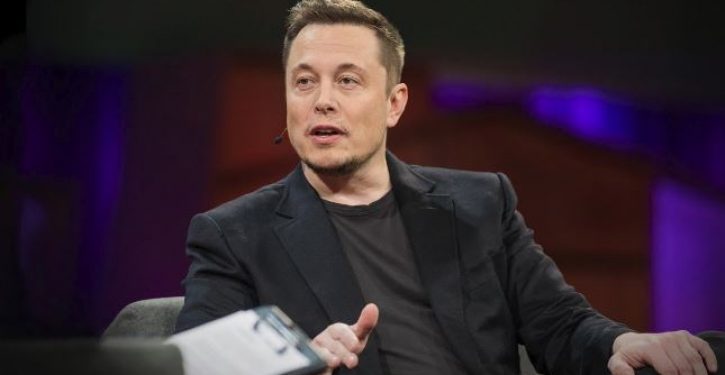 By Tim Tapp
The Elon Musk empire is in trouble.
The State of Oregon recently clawed back a whopping $13 million from Elon Musk's Tesla – the end-product of a long-running investigation into whether the company, formally known as SolarCity, intentionally hiked the cost of its solar panels by over 100% to qualify for higher tax credits.
But that's not all: The Wall Street Journal also reported that the FBI recently began a criminal probe into Tesla's Model 3 production numbers, with former employees receiving subpoenas and testimony requests.
Not to mention how Musk had to step down as chairman of Tesla this summer after the Securities and Exchange Commission required the company to install a new CEO for at least the next three years as part of a deal settling civil fraud charges over Musk's Aug. 7 tweets about taking the company private and having "funding secured" at $420 a share. The company and Musk also agreed to pay a combined $40 million in civil fines as part of the deal.
This purported fraud is not the behavior becoming a CEO who claims to argue against subsidies and even begs the feds to get rid of some. It more closely resembles the subsidy-grabbing snake oil salesman persona that many in the media find him to carry. Because of the compelling substantiation that the apparent fraud of both cases provides to this narrative, bureaucrats and politicians would be wise to scrutinize more closely not only Tesla but Musk's other government-subsidized companies and ideas as well.
After all, there are still unanswered questions about SpaceX, Musk's aerospace company, that taxpayers deserve to have answered.
A NASA audit from this year unveiled that it ballooned its prices similar to how SolarCity did before its fraud settlement, increasing the cost of government launches by 50% despite already being locked into a government contract based on that old pricing.
What was the underlying reason for this drastic increase? Paul Martin, the inspector general who reported the price increases, wrote that SpaceX claimed it's because they have "a better understanding of the costs involved after several years of experience with cargo resupply missions." However, when considering all these new fraud investigations into the Musk empire, how can we be so sure? Can we really take the word of a Musk company at face value?
It's possible that the reason for these price hikes is far more troubling and that Martin's personal biases have skewed the findings of his report. According to Frontiers of Freedoms' George Landrith, the inspector general has "repeatedly and publicly praised SpaceX while refusing to investigate any of the illegalities or irregularities," leading NASA employees to conclude "that he and others were working to advantage a favorite crony of the [Obama] administration."
While seemingly rigging the deck to help SpaceX, Martin has also appeared to put the gauntlet down on Musk's competitors forcefully. This month, he released a sharp critique of NASA's Space Launch System (SLS), blaming "management, technical, and infrastructure issues" for cost overruns. Some believe that Martin's SLS calculations were sharply overestimated and that costs exceeding projections should be expected when building a rocket of this scope. But these points are irrelevant to the discussion at hand. What matters here is the seeming double standards in Martin's handling of government contractors.
In sharp contrast to his active engagement of the SLS, it doesn't appear that Martin looked heavily into the reason for SpaceX's 50% price increases or asked any hard questions. He merely mentioned it in passing in a general audit concerning NASA's CRS contracts, unspecific to SpaceX. This is unacceptable and needs to change.
A little sunlight's never hurt anyone. The recent criminal fraud probes into Musk's empire coming from everywhere from the DOJ, FBI, and SEC should serve as a wake-up call, highlighting the need to more thoroughly investigate all of the CEO's companies on an expedited basis.
Given the NASA IG's seemingly biased record and the ostensibly deceitful and illegal reasons for past Musk price hikes, this effort should start with examining SpaceX's cost upticks and assessing the motives and reasons behind them – information that's been kept in the dark for far too long.
The taxpayers deserve nothing less than full transparency.
Tim Tapp is the host of the syndicated, conservative talk show "Tapp" into the Truth.