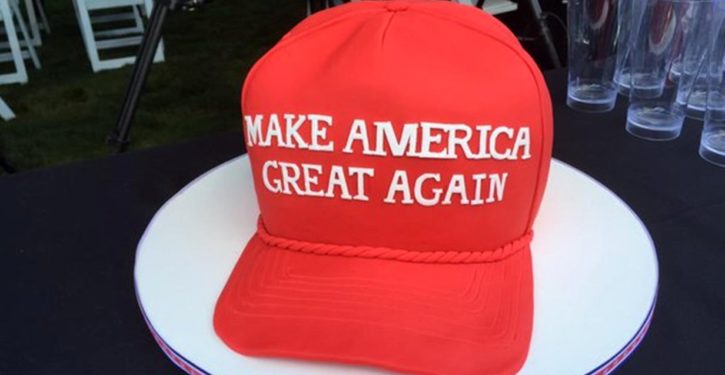 Despite some close calls, so far no blood has been spilled over the wearing of red hats inscribed with the Trump campaign slogan "Make America Great Again." But a tweet published on Wednesday suggests that it will be and will come, moreover, from members of the Jewish faith.
The author of the tweet is one Scott Hechinger, whose bio reveals he is a public defender and director of policy at the Brooklyn Defender Service. He is also author of a New York Times op-ed titled "The Truth in Trump's Law-Enforcement Hypocrisy." From all indications, he is your garden-variety liberal.
His tweet informs us that a friend, presumably another New York resident, was en route to Los Angeles when she spotted a man on her flight wearing a MAGA hat. She presented the man with this note:
Trending: At age 15, Beto O'Rourke wrote a short story fantasizing about killing children, mass murder
The note reveals much. It suggests that the writer is young and emotionally high-strung. There are a great many Jews living in America who, like her, lost family in the Holocaust, but I doubt that that many hopped aboard transcontinental flights to seek refuge with their families after learning that 11 total strangers of the same faith were massacred.
But what she writes about what the hat signifies is downright deranged. After asking rhetorically whether the wearer of the hat sought "to scare black people, Jews, and immigrants," she declares, "To us your hat sanctions our death, our murder, our evisceration."
To the degree her message is intended to reach all Americans, she's right. There is much to fear. But it is people like her and those who poison her mind with this nonsense that should keep Americans awake at night, not the president.