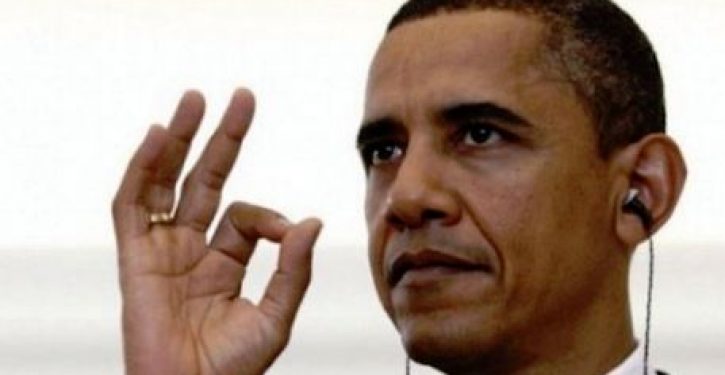 My, how the standards have changed!
Initially, the Democratic assault on then-Supreme Court nominee Brett Kavanaugh's character involved supposed claims of sexual misconduct from his high school days, but as those stories slowly fell apart, the focus shifted to his admitted beer drinking.
The New York Times even sank so low as to run a story in which Kavanaugh got into a barroom scuffle that involved – gasp! – throwing ice. What an animal!
The media and the Democratic party weren't always this prudish. There was a time when a man could hold the highest office in the land and it didn't matter that he was an avid pot-smoker, drank heavily, or used other illegal drugs.
In fact, President Barack Obama was considered charming to many on the Left because he made some mistakes as a youngster.
A video from 2001 has resurfaced showing Obama freely admitting that as a high school and college student, he frequently partook in heavy drinking – to the tune of "a six-pack in an hour" – was a "thug," and used illegal drugs.
"I didn't take school that seriously," Obama stated in the "History Makers" video. "I got into fights. I drank and did —and consumed substances that weren't always legal."
Remember, Obama admitted to cocaine use in his autobiography "Dreams From My Father."
"I blew a few smoke rings, remembering those years," he wrote. "Pot had helped, and booze; maybe a little blow when you could afford it."
Obama on his adolescent years in a rare video of a 2001 interview:

-"I was a thug," a "mischievous child"
-"I got into fights."
-"I drank and did–and consumed substances that weren't always legal."
-"I might have drank a six-pack in an hour before going back to class" pic.twitter.com/fesvtAPtFH

— Ryan Saavedra (@RealSaavedra) October 3, 2018
Yet in the last several weeks, we learned that even the slightest hint of such behavior was enough to disqualify a distinguished judge from ascending to the Supreme Court.
Hell, we'd better retroactively impeach Obama if that is the case.
Democrats believe that beer drinking by Brett Kavanaugh during high school means he doesn't have the temperament for a lifetime appointment on the nation's highest court. They also believe that beer drinking, pot-smoking, and illicit drug use by Obama during high school amounts to veritable sainthood.
That's what happens when you have, at best, shifting principals principles and at worst, no principals principles at all.