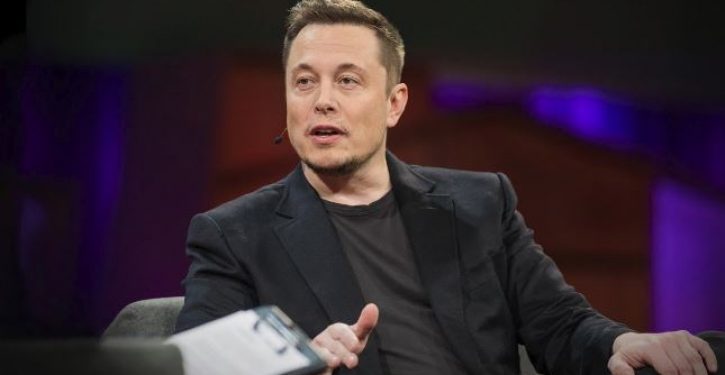 Tesla CEO Elon Musk has had a tough year, telling the New York Times in a recent interview that he is physically exhausted and emotionally drained. That is expected to happen to a person who has lofty ambitions and is supposedly working 120 hours a week only to fail consistently in delivering what he promised. Today, however, prominent figures are ignoring the most troubling aspects of his companies, instead opting to cite his lack of sack time as an excuse for his egregious shortfalls.
For example, Arianna Huffington, a co-founder of the Huffington Post, wrote an open letter to the Tesla CEO attempting to rationalize that as a "data-driven person" Musk should recognize that his sleep deficiency is destroying his revolutionary vision. Both aspects of Huffington's diagnosis are wrong. While it is true that people can't function well without sleep, exhaustion is the least of Musk's problems. For the past three years, the self-interested billionaire has had fundamental operational issues that have seemingly been caused by a complete lack of concern for empirical data and quality control.
Since emerging into the business world and tech industry, Musk has created an empire worth over $19 billion. The company is involved in making electric cars, manufacturing space rockets, and investing in solar energy. Every single one of Musk's risk ventures has experienced major problems, be it missed deadlines, launch delays, reliability concerns, or negative profit margins. Despite his resume being littered with failure, government appropriators and a handful of investors continue to overlook it all, continuing to bank on Musk's long-term unrealistic vision.
At the beginning of 2018, Musk said this would be a "transformative year," but it has instead become one marked by a whirlwind of problems. Among the issues facing Tesla, the car company that burns over $2 billion a year, have been a fatal self-driving Tesla Model X crash, a downgrading of the company's credit rating and outlook, and a massive recall of its Model S sedans, causing its stock valuation to plunge. No one can say with a straight face that these glaring functional problems would be solved by a little more R & R on the part of the company's founder.
Trending: Stowaway Hid In Wheel Well Of Plane During Flight From Guatemala To Miami
Things appeared to pick up for Musk at the end of June when the company finally hit its production goal of 5,000 for Model 3s, but this thin ray of optimism was quickly extinguished when reports showed that 4,300 of the cars needed rework caused by human "failed manual task" as well as cosmetic issues. If Elon Musk is as data-driven as Huffington claims, he wouldn't have a first-pass yield that's approximately 65% lower than the auto industry average.
If you think Musk has problems only with his baby, the Tesla, guess again. He has had just as many efficiency problems with his SpaceX program. In 2015, a SpaceX's Falcon 9 rocket exploded just minutes after launching, costing NASA over $110 million to replace the destroyed cargo load. Musk pointed fingers by blaming the parts supplier, but NASA recently released a report holding SpaceX accountable for the explosion, citing its use of lower-grade parts and lack of adequate screening. The following year, a launchpad explosion destroyed an Israeli commercial satellite worth $250 million. In 2017, a SpaceX Merlin rocket engine blew up at a testing facility.
The so-called data-driven Musk also says that his reusable rockets will save taxpayers boatloads annually, but his Block 4 rockets appear to have been used a maximum of two times — over ten times less than what appears necessary to make them cost-effective. A NASA audit from this year also shows that "SpaceX's average pricing per kilogram will increase approximately 50 percent" under NASA's CRS-2 plan.
Arianna Huffington is wrong. The overarching problem for Tesla is not the CEO's lack of shuteye. It's a disregard for public safety and reality combined with lack of attention to detail. With his companies plagued by missed deadlines, credit downgrades, high debt, recalls, explosions, and crashes, it is laughable to characterize Musk as a data-driven. If he were, he wouldn't continue to disregard industry standards and empirical evidence by making promises that he continually breaks.
The federal government should follow Wall Street's lead by holding Musk accountable for this total disregard for responsibility sooner rather than later.