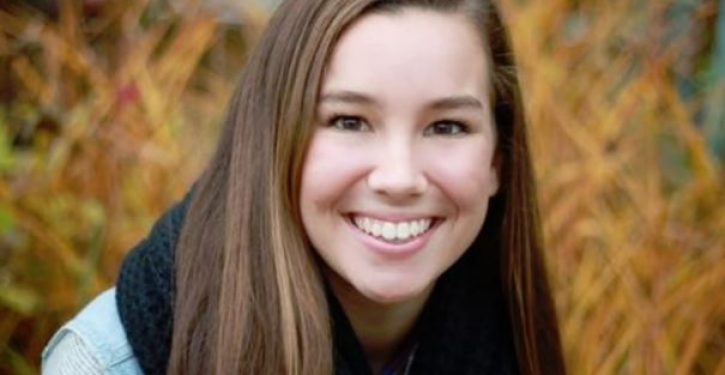 The details of the murder of Mollie Tibbetts are too fresh and too ubiquitous to require repeating. As we learned yesterday, the University of Iowa co-ed who went missing a month ago while out running was killed by an illegal alien.
His name is Cristihian Bahena Rivera, but that is of little importance. What does matter are the circumstances that made it possible for him to slip across our southern undetected. If he had been apprehended at the point of entry by a beefed-up border patrol or his progress frustrated by an unscalable wall, a 20-year-old woman with entire life ahead of her would still be alive today.
You'll notice the previous sentence begins with the word if. It is human nature to ask what if whenever adversity strikes. If he had been wearing his seat-beat; if she had drunk less.
The difference in the case of Mollie Tibbetts, Kate Steinle, and all other deaths at the hands of illegal aliens is that the victims bear no responsibility for their demise. But don't make the mistake of assigning blame entirely to the killer. It is shared by elected officials hell-bent on keeping the borders porous in the perverse hope of recruiting new voters.
The media, too, are complicit, not only by downplaying these stories, which run counter to their preferred narrative of who the real "victims" are. They also treat the murder of a Mollie Tibbetts as just another of the many murders that take place in the U.S. each day. They shrug, like the Associated Press's Zeke Miller, who tweeted out yesterday shortly after Tibbetts's killer had been identified:
Likely coming to a Trump rally near you…. Investigators: Suspect in Mollie Tibbetts death is in custody, subject to immigration detainer https://t.co/S14Mbnd7Ff

— Zeke Miller (@ZekeJMiller) August 21, 2018
Or they do worse. Here is Fordham University Professor Christina Greer on MSNBC last night grumbling that "Fox News is talking about a girl in Iowa instead of this" — this being the plea deal for Michael Cohen and the verdict in the Paul Manafort trial (which by the way Fox covered extensively). The money portion of the video begins at 0:30:
A girl in Iowa!
But how do liberal politicians process this story? Take a look.
The Left is incapable of admitting to itself, much less the world, that one murder by an illegal alien is one too many. They lack the emotional maturity needed to acknowledge that reality.