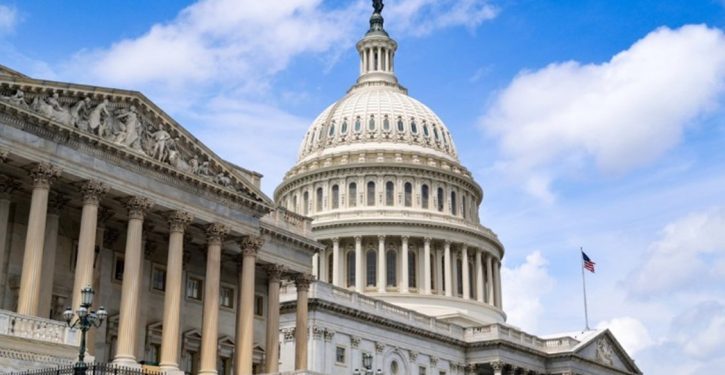 By Lisa Noeth
Since President Trump entered into office in 2017, Republicans have been working tirelessly to reverse government regulations and international commitments from the Obama administration that prevent economic growth and undermine U.S.
A recent example is the International Insurance Standard Act of 2018, which the House of Representatives passed in July. The bill seeks to protect U.S. sovereignty at a time when international agreements threaten a regime of state-led insurance laws.
Among other things, the Act prohibits parties representing the federal government in an international insurance agreement from agreeing to any standard unless it recognizes the existing U.S. system of regulation as satisfying that standard, thus ensuring that state-level policymakers and Congress continue to have the authority to make decisions that best serve their constituents — not international bureaucrats. States act as the primary regulators of insurance because individual states have a better understanding of consumer needs, as opposed to international bodies with agendas incidental to U.S. interests.
There are different insurance standards in various countries that do not comply with the United States regulations. The act would ensure that any agreement made between the United States and other countries is consistent with state regulations for insurance companies.
The threat of international agreements usurping states' rights can be seen in a recent agreement between the United States and European Union. In the recent U.S.-EU agreement, called the Solvency II Act, the United States and the European Union, as part of a broader deal ostensibly aimed at preventing another financial crisis, decided in an international body to "address a long standing dispute over reinsurance collateral as well as questions about how U.S. insurers would be treated under the regulatory regime." The U.S.-EU Covered Agreement calls for the United States to eliminate state reinsurance collateral requirements that are responsive to U.S. needs.
Many of the most vocal opponents of the legislation are globalists on both sides of the aisle who welcome the prospect of international institutions overriding U.S. law. Giving authority to the states in negotiating international insurance agreement, they fear, will limit the federal government's ability to create a global insurance market that overrides longstanding state laws.
Congress has taken an important step in protecting U.S. sovereignty from international organizations. If the Senate can now send the legislation to the president's desk, it would be a milestone in fulfilling the Trump administration's promise to put America First.
Lisa Noeth is the Clark County chairwoman for the Young Republicans of Southern Nevada.