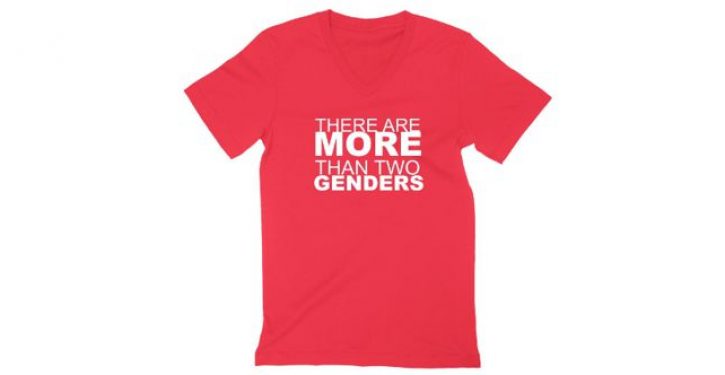 … the manufacturer of the shirt shown makes this product for only two of them (h/t Twitter user Villi Wilson).
If you visit Bonanza.com, one of the online vendors selling the garment, you find that its sizing chart limits availability to men and women. (A variant of the shirt with a V-neck is offered as well, but I don't believe that's considered a separate "gender.")
News of this humorous little diversion comes on the heels of a report of another incident in which a teen was harassed and assaulted for wearing a MAGA hat.
Here's a friendly suggestion for social justice warriors, members of the "#resistance," and garden-variety Democrats who have a bone to pick with the current U.S. president has his supporters. Wear your pussy hats or your "message" shirts to your heart's content. Just keep your hands — and opinions — to yourself should your path cross with that of someone with whom you disagree politically.