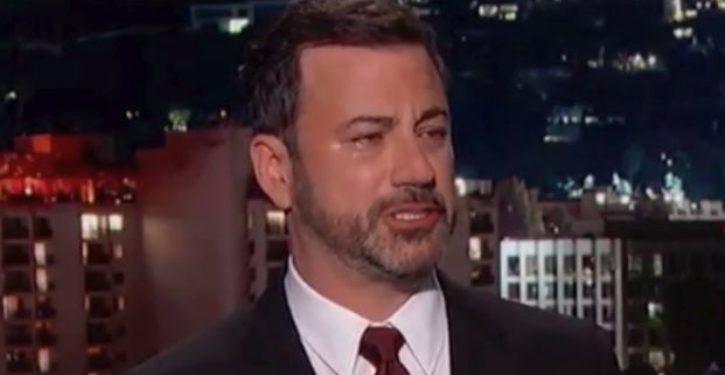 By Julia Cohen
Left-leaning comedian Jimmy Kimmel is asking people to leave Roseanne Barr alone and consider her mental health.
"What @TheRealRoseanne said is indefensible, but angrily attacking a woman who is obviously not well does no good for anyone," Kimmel tweeted Wednesday. "Please take a breath and remember that mental health issues are real. The Roseanne I know could probably use some compassion and help right now."
The tweet comes after Barr caught flack for comparing former Obama staffer Valerie Jarett to the Muslim Brotherhood and an ape.
Trending: Judge denied visitation rights to unvaccinated parent who already had COVID
The actress has a history of mental health disorders. She opened up about her multiple personality disorder to ABC News in 2001. The actress alleged that she has seven personalities and used to have "blackouts … minute by minute."
"[T]he parts don't get along and some of them have some real strange ideas about how to defend," Barr said of her personalities.
Kimmel's defense of Barr is somewhat unexpected. The talk show host is well-known for ripping on President Donald Trump and Republicans. He previously criticized the party for denying individuals health care in September and accused Fox News host Sean Hannity of wiping his "clown makeup … off on Trump's ass" in April.
Kimmel had Barr on his show in March.
Content created by The Daily Caller News Foundation is available without charge to any eligible news publisher that can provide a large audience. For licensing opportunities of our original content, please contact licensing@dailycallernewsfoundation.org.