Because much is made about everything Donald Trump does, the Left is currently making a federal case over what they deem to be the president's mistreatment of immigrant families who have amassed at the southern border. Among their complaints are that children in particular are being treated like animals, reportedly held in cages until authorities can determine how best to deal with each of them.
Amid all the outcry, a photograph has surfaced that appears to drive home the point. It appears below: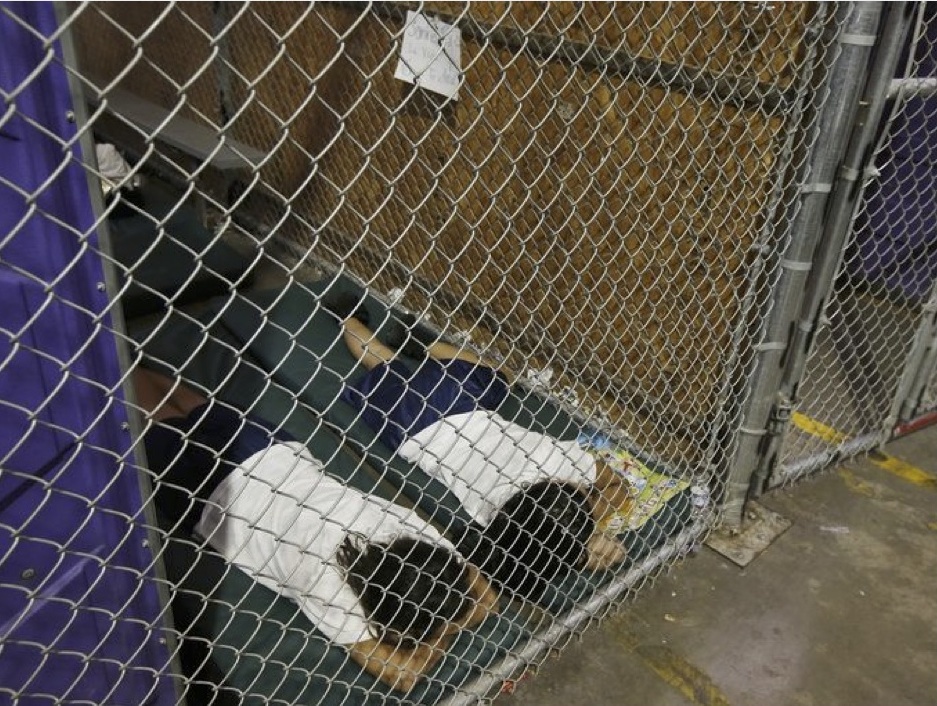 Here is a reaction to the image by Women's March organizer and "activist" Linda Sarsour:
Take a look at these photos. #WhereAreOurChildren https://t.co/OZRG6YIXJB

Trending: Great Replacement Theory is fueled by woke progressives gloating about America becoming non-white

— Linda Sarsour (@lsarsour) May 27, 2018
And here is The Young Turks' Emma Vigeland:
Some great journalism here– This week, @azcentral will be releasing multiple stories on the detention of immigrant children. These are some of the horrifying images in their first report.

Read here: https://t.co/f0ne28xyEa pic.twitter.com/5zn1oUCPHS

— Emma Vigeland (@EmmaVigeland) May 28, 2018
The link in both pieces takes you ultimately to a page on the website of The Arizona Republic that carries the caption "Two female detainees sleep in a holding cell. Children are separated by age group and gender. CPB provided media tours Wednesday of two locations in Brownsville, Texas, and Nogales, that have been central to processing the more than 47,000 unaccompanied children who have entered the country illegally since Oct. 1."
It looks bad … and frankly is bad. But there's something curious about the caption, namely its mention of Oct. 1, which causes one to wonder when exactly this photograph was taken. To determine that, I used the Google image search feature (S + right click) to locate all available iterations of the picture. Among these was the following:
It was posted on an obscure blog titled Nepantlera. If you look at the screen capture carefully, you will note the date in the upper left: July 14, 2014. This snapshot and the rest in the slideshow at The Arizona Republic article were taken during the Obama presidency.
It is fascinating that liberals somehow glossed over the photo around the time it was shot only to discover it now so that they can use it to promote a convenient political narrative.