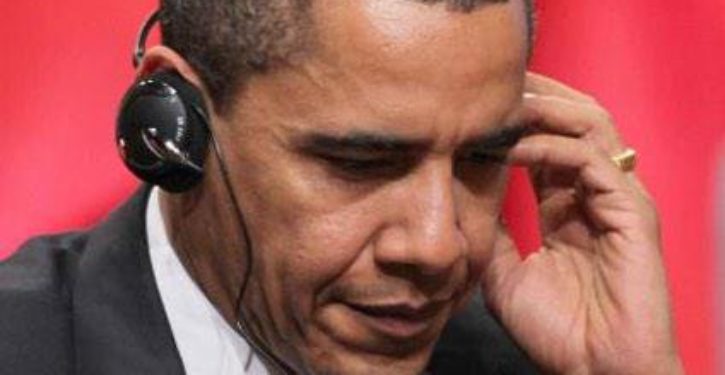 In a post on 23 May, we looked at the 9 days in January of 2017 that show who was involved in using federal intelligence and law enforcement agencies against the incoming Trump administration.
In this post, I now want to emphasize a single point, one whose import requires a stand-alone focus to absorb.  It is simply this: in 2016, the FBI already knew everything it was going to know, from the means of intelligence available to it, about whether Trump and his closest connections had nefarious or even just questionable links to Russians, or people connected with Russians.
There is a tendency to imagine that an ongoing "investigation," such as Robert Mueller's in the present day, must be uncovering new information about links to Russians.  People have a mental idea, likewise, that something like the Carter Page FISA surveillance, which was authorized in October 2016, allowed the FBI to start looking at things that happened in October 2016.  Perhaps, our minds suppose, the FBI could then reconstruct by other methods things that happened before October 2016 – while continuing to monitor what was going on with Mr. Page after October 2016.  However we visualize it, we think of things as unfolding at the time we find out about them, or of insight being gained on or after the dates when we know formal decisions were made.
In the age of big data, that is an erroneous mental image.
I've made this point many times before, but always as part of a larger post (e.g., most recently, here).  The point probably gets lost in the weeds that way, when it needs instead to be always in the foreground of our thinking.
We don't even need a lot of detailed information to recognize how much the FBI had to know by the end of 2016.  We only need three data points about the surveillance.
The Russian focus
The first, and ultimately most important, is that U.S. agencies would have had the suspect Russians whose names keep coming up under surveillance not only during the election cycle, but for years before it.
The FISA constraints that limit surveillance apply almost entirely to the correspondents on the "U.S. person" end of communications transactions.  Foreign targets are fair game.  But that doesn't mean the FBI doesn't get a good picture of which Americans are involved with the top foreign targets.  When the U.S. has had Russian oligarchs and government operatives under surveillance for years, the FBI knows who their associates are, and what they're into.  (I've laid out before the extent to which top DOJ and FBI officials were familiar with many of these Russian targets and their connections.)
The FBI's options for identifying untoward links between Trump and Russians were the same throughout the entire period preceding 2016, and extending to the end of the campaign.  The idea that U.S. agencies had to be awakened in 2016 to the potential of their activities, and were starting with a blank or murky vista on them, is a misleading impression created by the "Russia" narrative.
There were better odds of finding such links — if they existed — than of finding almost any other kind, because the Russians were already being tracked.
The campaign focus
The second data point is that Paul Manafort and Carter Page were both under FISA surveillance in 2016. Manafort was reportedly under surveillance at the time he joined the Trump campaign in late March of 2016.  We've known this for months, and considered it in light of other significant things that happened in March 2016 – things that may have included the activation of Stefan Halper as a "confidential source" (or agent-provocateur) for the FBI.
CNN reported in September 2017 that Manafort had been under FISA surveillance since as early as 2014, and was still so when he joined the Trump campaign.  On the assumption that Manafort was highly likely to be in contact with Trump and/or members of Trump's professional entourage between 2014 and March 2016, that means the FBI could have had much of the Trump team under surveillance as well.
That said, keep in mind: the basis for persistent surveillance was having a connection to whatever improper activity the FBI suspected or was trying to build a picture of.
If members of Trump's team, or Trump himself, couldn't be made targets of persistent interest, that's a strong indicator they weren't detected in wrongdoing (or even the potential for it).  They got looked at.  There just wasn't anything to see.
The form of surveillance would have been specific types of retrievals from routinely-collected metadata, but could also have entailed individually-targeted data retrievals.  Moreover, CNN refers by name to "wiretapping," and actual wiretapping may have occurred too.
But again, the important point is that any communication involving a Ukrainian or Russian overseas at one end was essentially fair game anyway.  The Ukrainian/Russian connection – even if it was a fig-leaf for surveillance of Trump, once Trump was a serious candidate (by the autumn of 2015) – was still the nominal national security "hook" justifying the surveillance package worked against Manafort.
Starting surveillance of Manafort in 2014 meant that data retrievals on Manafort and his first- and second-order universe of contacts went back sometime before 2014.  We can call it as far as 2009, although it's likely that – at that time – some forms of information were available from earlier dates.
Even if it was somehow possible that the FBI failed to follow up on Trump as a Manafort contact prior to March 2016, Manafort's role in the campaign, assumed that month, would have ensured that the surveillance included most (or all) key members of the Trump campaign team.
Sometime between the end of March, when Manafort joined the campaign, and 9 June 2016, when he attended the meeting in Trump Tower between Donald Trump, Jr. and Russian lawyer Natalya Veselnitskaya, the FISA warrant for Manafort reportedly expired. (See CNN, above.)  But the FBI had the opportunity under that warrant, for as long as it needed, to perform data retrievals that would encompass numerous Trump campaign personnel.
The Carter Page FISA warrant was approved in October 2016.  Like the Manafort surveillance, approval of surveillance on Carter Page meant the FBI had authorization to retrieve communications data on Carter Page going back as far as necessary – and available – to investigate the nature of Page's Russian connections.  The FBI could also retrieve information on Page's U.S. correspondents up to "two hops" from him.
Page didn't have to be in current contact with the Trump campaign at that point.  He just had to have been in contact with its members in the retrievable past.  We know he was.  That past association would have opened the Trump campaign up for FBI surveillance again.
Note that this is even aside from the use of national security letters, which enabled the FBI to retrieve data more generically, although using selection criteria that could narrow the results to effectively focus on the Trump campaign team.
The data retrievals based on national security letters require mention, partly because there would have been an interruption of more targeted surveillance between the expiration of the Manafort warrant and the approval of the Page warrant.  In that interim – in the summer of 2016 – the NSLs augmented the scope of what the FBI had available.  They just didn't yield as much information as a targeted FISA surveillance campaign.
The outlaw focus
The third data point is the hundreds of unmaskings of U.S. persons done by Obama's top national security officials.  Susan Rice, in particular, was reported to have been doing them on members of the Trump campaign, starting as early as November 2015.
We don't know exactly what Rice was having pulled.  Unlike the FBI, she and her staff weren't operating according to an established law-enforcement protocol.  But that's why we should assume the NSC staff was retrieving as much information as it could, rather than operating within the constraints of a rulebook.
We have yet to plumb the depths of what was going on with this maverick operation.  It may or may not have technically violated statutory law.  (It unquestionably violated Executive Order 12333.)  But it violated the spirit of the rule of law, constitutionalism, and ethical decency.  Of all the things done under the umbrella of the "Russia" narrative, this is the one crying out the loudest for a congressional wire-brushing.
An inverted "investigation"
Surveillance by data retrieval is a powerful tool.  When we contemplate the role of Stefan Halper, we need to keep in mind that the FBI already knew quite a bit about whom Trump campaign members were in contact with – and what Russians and other actors in the Russiagate drama were doing and talking about – long before Halper's first contact with Carter Page at the Cambridge symposium in July 2016.
The surveillance information, in fact, shaped the Halper outreach to the campaign – not the other way around.
Beyond Stefan Halper, if there was another, more closely connected confidential informant in the Trump campaign, that individual was also operating in an environment of broad and detailed FBI knowledge about (a) Russians, and (b) Team Trump's communications.
In all that surveillance, no one ever came up with anything to hang on Trump.  With the exception of Manafort's money-laundering and fraud from years ago, no malfeasance involving Russians (or Ukrainians) has been found among Trump's campaign associates either.
And the FBI didn't find that out last month, or in early 2017, nor did it find that out after October 2016, or even after March 2016.  The FBI has known that from the beginning, and each day along the way.
Basically, that means that the Obama administration decisions made in March or April 2016, or July or August 2016, or November or December 2016, were never about an "investigation" at all.